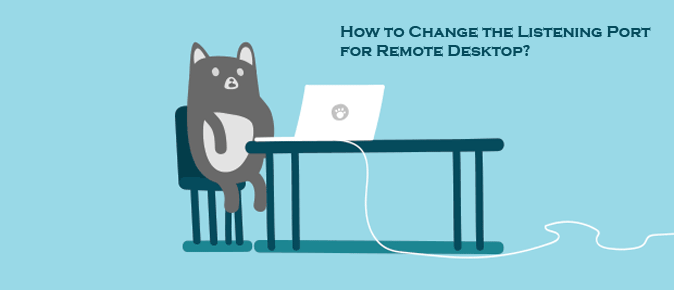 Remote Desktop features in Microsoft Windows XP Professional can be used to connect to your computer from another remote computer.
Here's an article on steps to change the port that Remote Desktop listens on.
Note: The Remote Desktop Connection Client for the Mac is supportive to only port 3389 which is the default port.
Warning: If the listening port is changed, the Remote Assistance feature in Microsoft Windows XP may not work correctly.
To change the port that Remote Desktop listens on, follow the below steps –
These are the steps that will help you to modify the registry. Ensure that you modify the registry correctly as if anything goes wrong, it may create issues. For security, backup the registry prior to modifying it.
Start the Registry Editor.
Locate and click the following registry sub-key –
HKEY_LOCAL_MACHINE\System\CurrentControlSet\Control\TerminalServer\WinStations\RDP-Tcp\PortNumber
Go to the Edit menu, click Modify and then click Decimal.
Enter the new port number and click OK.
Exit the Registry Editor.
Restart your machine.
Note: While trying to connect to this computer with the Remote Desktop Connection, it's important to type the new port number. You will need to set the firewall to allow the new port number prior to connecting this machine by using Remote Desktop connection.