bodHOST's
Billing Policies Clear and Transparent Pricing
Renewal Policies
Cancellation Policies
Payment Due Dates
Late Payment Fees
Get Started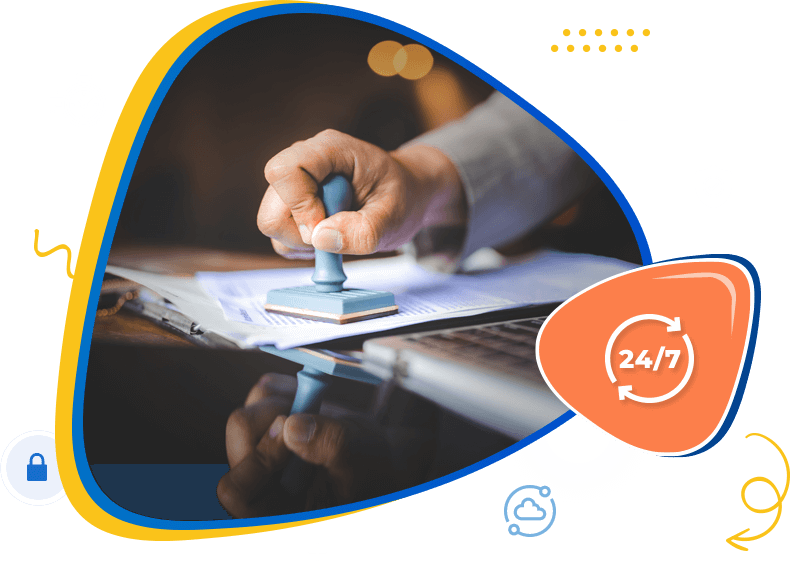 Billing
Policies
All our signups go through a stringent fraud detection process. Our verification department would cross-check all the information given during the signup. This is done to establish that the account holder is aware of what they have purchased as also the fact that the signup has been made with their knowledge. All the accounts are setup only after confirming whether the signup is genuine.
---
Payments
All charges are shown in USD. Payments are to be made in USD. We accept the following types of payment:
Debit/Credit Card (2Checkout)
PayPal
Bank Wire transfer
---
Billing Cycles
We accept monthly, quarterly, semi-annual, annual and biennial payments.
Accounts paid for by wire transfers & bank transfers would be setup only after we get proof of the payment being done. A copy of the receipt of the payment has to be sent to our billing department. Customers may scan the receipt or take a screen-shot of the same & email it as an attachment to [email protected]. Such accounts would be setup after the copy of the bank / wire transfer receipt is received.
We require written authorization to cancel/terminate services, make changes to billing cycles and account information. All requests are to be submitted through the Client Area Requests submitted on live-chat or the toll free number for the same would not be accepted.
Account renewal reminders will now be sent 15 (Fifteen) days before the actual renewal / due date. This is done to ensure that our clients get enough time to make payment(s). A second reminder will be sent before the due date and the third & final reminder would be sent on the day of renewal.
A maximum grace period of 5 (Five) days will be given to all unpaid accounts past the renewal / due date, only to be provided prior to a written agreement being reached with our billing team. The hosting service will be suspended within the 6th (Sixth) day of the account being past due and a notification email would be sent informing about the suspension of service. A late payment fee of $5.00 will automatically be applied to the invoice on this date. Backup, if purchased / applicable, will be provided only after the dues are paid during the suspension period, i.e. between 6th and 10th days (both days inclusive) of account being past due.
We would allow up to 5 (Five) days after the account has been suspended, for the renewal fee / dues to be paid. The account will be terminated permanently and all data held within that particular account will be deleted from the server once this period of additional 5 days is over. Under no circumstances would a backup be provided to the client after termination.
We have a 30-day money back guarantee period within which the customer is free to cancel their service & claim a refund of the charges paid. However, Domain Registration/Transfer fees, Dedicated Servers, Self Managed VPS and Cloud Servers do not come under the purview of this 30-day money back period. Additionally the money back policy does not cover the following:
SSL Certificates
Dedicated IP Addresses
Additional Licensed Add-ons
Any additional over-usage
Control Panel Charges / Other Licensing Costs
---
If the domain registration expires due to auto-renew being disabled, please notify us immediately and we will try our best to renew the domain name for you. However, should it come to the time when the domain has already been pushed into the redemption period then you will be responsible for the one-time payment of redemption fee & the renewal charges of the domain to renew your domain (this is the amount charged by the registrar).
Should you cancel your hosting before the renewal date or wish to transfer your domain name to another service provider during its registration period, domain registration/transfer charges will be payable before such action is completed
Free domain 'transfer in' and renewal is limited to the following domain extensions only: .com, .net, .org, .biz, .info. We provide a one-year free extension under this promotion; subsequent renewals not included.
We cannot guarantee the successful registration of any domain name that is available for pre-registration. If we are unable to register any domain name you have purchased under pre-registration, we will provide a full refund in the form of account credit once the domain extension becomes available to the general public.
A pro-rated refund is given in case of cancellations within the next due renewal. Only charges for the un-used period would be refunded. If the cancellation request is received within six to zero days before the renewal date, this cancellation request will be effective on the following billing cycle and charges for the current month will apply.
Charge Backs
bodHOST does not allow charge backs to occur to its merchant accounts and contracts with VISA/ MASTERCARD International, American Express and its Discover Financial Services. It is not recommended to initiate a charge back hence customer agreed to the billing policies (this document) and the terms and conditions as outlined in this document and bodHOST will use this document and customers' agreement at the time of the order to wholeheartedly fight a charge back and/ dispute.
If the customer has supplied a valid reason for a refund, bodHOST will gladly apply this refund only if the requirements specified above are met.
Any dispute/ charge back attempts will immediately result in suspension of the web hosting account and another charge will be applied the customer's credit card under the same order/ authorization number. Any customer, who provides a credit card charge back in response to a bill and/or order placed at bodHOST, will be subject to collections and legal action.
Charge backs are never an acceptable means of attaining a refund. By ordering an account you are bound by these terms and conditions and must follow and agree to them. The following amounts will be applied for all charge backs: $25.00 Charge back processing fee, $100 penalty for charge back usage. In addition, if collections action is required a 22% collections fee will be assessed as well for the total amount.
Accounts terminated due to any hosting violation, breach of our policies (TOS & AUP) are not entitled to any sort of refund what-so-ever. Instances where bodHOST has had to delete or terminate accounts (after having evidence to substantiate the charges / violations) due to complaints of copy-right infringement, internet watchdog complaints would also not be entitled for any refund at all.
---
Billing Information
You can update your billing information from the Client Area. If in case you do not have the access to change this, you need to contact our Billing Department via Helpdesk & the changes would be done in 24 hours. Periodically it may become necessary for us to contact our customers regarding account status. If the information provided to us is not correct, it may lead to a failure to receiving notices. Customers are solely responsible for keeping all personal and billing information updated at all times. We are not responsible for actions that are taken as a result of a customer's failure to respond to our notices.
At any point of time, in cases where compensation has to be given for not having been able to provide the services guaranteed on the website, the amount would not be more than 1 month's hosting fees.
Only first time sign-ups are eligible for refunds & the 30-day money back guarantee period.
Please raise a ticket with the Billing Department from your Client Area for any further queries or clarifications.