Remote Backup Services
by bodHOST Starting at $5.00/mo only
Multiple Backup Versions
User-friendly Interfaces
Data Restoration Options
Incremental Backups
Get Started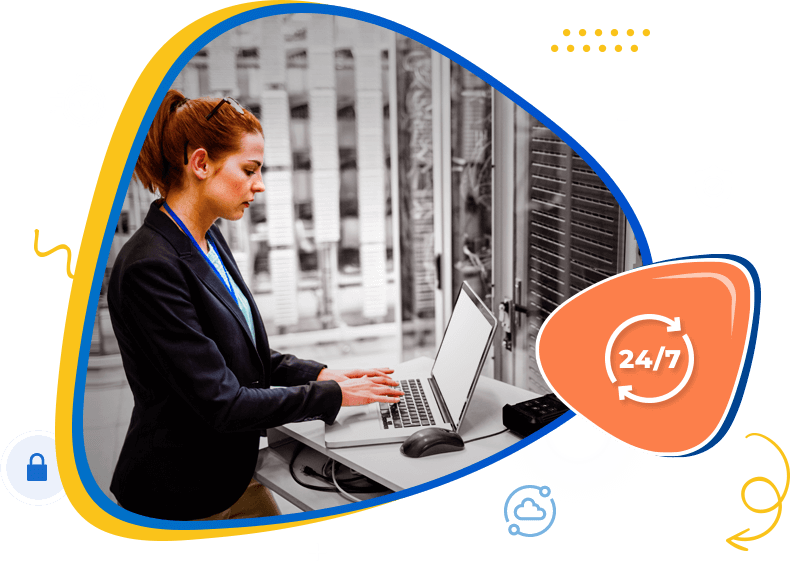 Why bodHOST

as your Remote Backup Service Provider?

bodHOST provides reliable and secure remote backup services with flexible plans to fit your needs, bodHOST is an excellent choice for businesses looking for a trustworthy remote backup service provider.
Cost-Effective Solution
bodHOST's remote backup services are competitively priced, making it a cost-effective option for businesses of all sizes looking to protect their data.
Customer Support
bodHOST provides 24/7 customer support ensuring that any technical issues you encounter with your backup service are quickly resolved.
User-friendly Interface
bodHOST's remote backup services feature a user-friendly interface that makes it easy to manage and restore your data, even if you have limited technical expertise.
Why Choose

Our Remote Backup Solutions?

Protect your business data with our reliable and secure remote backup solutions. A cost-effective and trustworthy data protection solution for businesses of all sizes.
Disaster Recovery
Our remote backup solutions can be an essential part of your disaster recovery plan, allowing you to quickly and easily restore critical data in the event of a disaster or data loss.
Data Protection
Our remote backup solutions offer reliable and secure data protection, ensuring that your critical business information is safe from potential data loss, cyber threats, and other risks.
Compliance
Our remote backup solutions comply with industry standards and regulations, ensuring that your data is protected according to the latest security protocols.
Flexible Plans
Our remote backup solutions offer flexible plans that can be customized to fit your specific needs, ensuring that you get the most value for your investment.
We don't take shortcuts in offering the Best Remote Backup Service
Regular Monitoring
and Alerts
Redundant Storage
Options
Multiple Backup
Schedules
Efficient Backup
Processes
Experience Fully Reliable

Remote Backup with bodHOST
bodHOST offers fully reliable remote backup services that enable businesses to protect their valuable data and prevent data loss. With a range of backup options and customizable plans, bodHOST provides businesses with the flexibility they need to protect their data and maintain business continuity. The service ensures secure and efficient data backups, minimizing downtime and reducing the risk of data loss due to human error or system failure.
bodHOST's remote backup solutions feature advanced encryption and secure transfer protocols, ensuring data remains safe and secure at all times. With redundant storage options, businesses can rest assured that their data is always protected against hardware failure or other issues. Our experienced support team is available 24/7 to answer questions and provide assistance, ensuring businesses have the support they need to keep their data safe and secure. With our remote backup solutions, businesses can focus on their core operations while leaving the critical task of data protection to the experts.
Looking for

Alternative Security Options?

Explore other security options to enhance your existing security measures and protect your digital assets from evolving cyber threats.
Still Having Doubts?
Please feel free to contact our executives for any assistance you may need.
The most common

Remote Backup Solution FAQs

Find answers to the most common FAQs related to Remote Backup Solutions and ensure that your data is secure and always available with bodHOST. Contact us for more information.

1. What is a remote backup solution?

A remote backup solution is a system or service that enables you to back up your data and store it on a remote server, usually located in a different physical location than your primary server or computer. This ensures that in case of data loss, you have a copy of your data that is safe and can be recovered easily. Remote backup solutions usually involve software that automates the backup process and transfers data over the internet to the remote server.

2. How secure is the Remote Backup Solution provided by bodHOST?

At bodHOST, we ensure the highest level of security for our Remote Backup Solution. Our servers are encrypted with AES 256-bit encryption and we use SSL to protect data transmission between our servers and your device. We also provide advanced features like data redundancy, encryption, and password protection to ensure the security of your data.

3. Can I customize the backup frequency with bodHOST's Remote Backup Solution?

Yes, you can customize the backup frequency as per your requirements. bodHOST provides the flexibility to choose between daily, weekly, or monthly backups; additionally you can customize the backup frequency as per your preference.
---
You'll Love Us

Just Like Our Customers Do

Our services receive 5 star reviews across the board on wide range of platforms. Take a look at what our fellow users have to say.
Sara Olsen
11 November 2018
bodHOST's remote backup solution has been a lifesaver for my business. Highly recommended!
Henrik Kristiansen
27 May 2018
I've never had to worry about losing my data since I started using bodHOST's remote backup solution.
Maria Møller
7 December 2017p
The customer support team at bodHOST is amazing! They helped me set up my remote backup solution and were always available to answer my questions.
Anders Pedersen
16 August 2017
bodHOST's remote backup solution gives me peace of mind knowing that my data is always backed up and secure.
I've been using bodHOST's remote backup solution for years and have never had any issues. It just works!