Cheap Cloud Hosting Plans Starting at $14.00/mo only
Cloud Load Balancer
Multiple Backup Options
Advanced Caching Technologies
Cloud-based Disaster Recovery
Get Started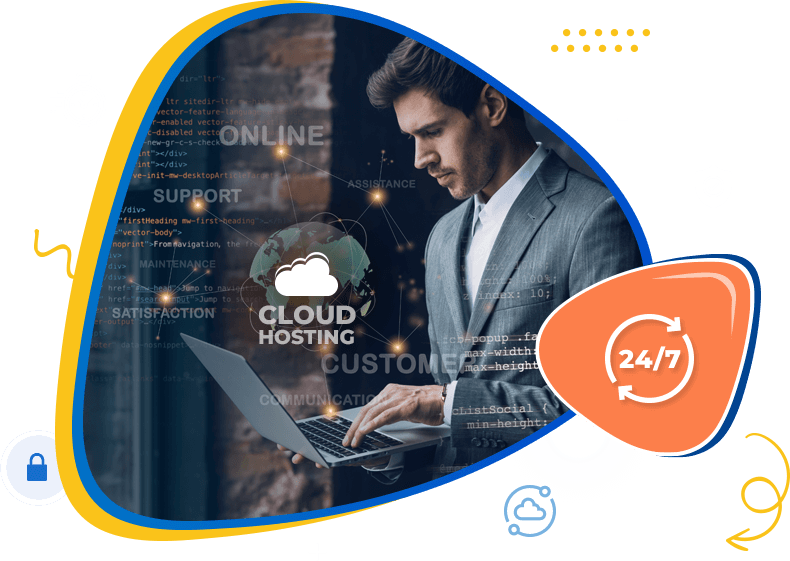 Explore Best
Cloud Hosting Plans
Looking for reliable, scalable, and secure cloud hosting? Explore our selection of the best plans, designed to meet your specific requirements.
Why bodHOST

as your Cloud Hosting Provider?

Take your business to the next level with bodHOST's cloud hosting services. Trust us to provide a reliable and scalable platform that meets your needs.
Disaster-Recovery
bodHOST's cloud hosting plans come with disaster recovery capabilities, ensuring that your data is safe and can be quickly recovered in the event of a disaster or outage.
Auto-Scaling
bodHOST's cloud hosting plans offer auto-scaling features, allowing you to automatically adjust resources based on traffic spikes, ensuring your website remains up during high traffic periods.
Resource Monitoring
bodHOST's cloud hosting plans come with a resource monitoring dashboard, allowing you to keep track of your resource usage and optimize your website or application performance.
Discover Network

Our Datacenter Locations

Cost saving on web hosting is no longer a myth with us. bodHOST offers reliable and performance oriented website hosting services that do not cost the earth!
Why Choose

our scalable cloud servers?

Avoid the limitations of traditional hosting with our scalable cloud hosting, allowing you to add resources as needed without downtime or interruptions.
High Availability
bodHOST's cloud servers are designed for high availability, ensuring that your website or application remains available even in the event of hardware failure or other issues.
Customizable Configuration
bodHOST's cloud servers come with a customizable server configuration, allowing you to choose the exact resources you need for your business.
High-Speed Network
bodHOST's cloud servers come with a high-speed network, ensuring optimal website and application performance, reduced latency, and improved user experience.
Advanced Security
bodHOST's cloud servers are secured with advanced security features, including malware scanning, intrusion detection, and DDoS protection, among others.
We don't take shortcuts in offering the Best Cloud Hosting Solutions
24/7 Expert
Support
Multiple Data Center
Locations
99.95%
Uptime Guarantee
Automatic
Failover
Experience Managed

Cloud Hosting with bodHOST
bodHOST offers an exceptional managed cloud hosting experience that allows businesses to leverage the power of cloud computing without the need for specialized technical expertise.
Our best cloud server hosting services include high availability cloud infrastructure, flexible resource allocation, advanced security, easy scalability, multiple datacenter locations, solid-state drive storage, built-in redundancy, automatic failover, 24/7 technical support, and a user-friendly control panel. With bodHOST, businesses can experience a seamless & secure cloud hosting experience, with experts taking care of server management, monitoring, and security, allowing businesses to focus on their core operations. Whether you need a small website or a complex enterprise application, bodHOST's managed cloud hosting packages have got you covered, providing high performance, reliability, and security.
Looking for

Alternative Solutions?

We have a range of customizable solutions tailored to help you find the right solution for your unique business requirements.
The Most Popular

Cloud hosting FAQ's

Find answers to frequently asked questions about cloud hosting, including features, pricing, security, and more.

1. What is Cloud hosting?

Cloud hosting is a type of web hosting that uses a network of virtual servers to store, manage, and deliver website content and applications. Unlike traditional web hosting, cloud hosting provides high availability and scalability, allowing businesses to easily expand their resources as needed. With cloud hosting, businesses can benefit from enhanced security, faster load times, and reduced downtime. Additionally, cloud hosting can be more cost-effective, as businesses only pay for the resources they use, rather than investing in expensive infrastructure upfront.

2. How does Cloud hosting differ from traditional hosting?

At first, traditional hosting usually includes hosting websites or applications on a single server, meaning that all resources (such as CPU, RAM, and storage) are restricted to that server. This can lead to performance issues and downtime if the server experiences a hardware failure or exceeds its capacity.

On the other hand, cloud hosting uses a network of virtual servers that work together to provide resources and services. This means that resources are distributed across multiple servers, which allows for better performance, scalability, and reliability.

Another difference is that cloud hosting usually offers more flexibility in terms of resource allocation and pricing. With traditional hosting, businesses usually have to choose from a limited set of plans that offer a fixed amount of resources. With cloud hosting, businesses can choose how much of each resource they need (such as CPU, RAM, and storage) and pay only for what they use.

Finally, cloud hosting typically offers advanced security features, such as firewalls, DDoS protection, and data backups, to ensure the safety and security of your data. Traditional hosting may offer some basic security measures, but they may not be as robust as those offered by cloud hosting providers.

3. What are the benefits of Cloud hosting for businesses?

Scalable cloud hosting offers many benefits for businesses. One of the biggest advantages is the ability to easily scale resources up or down based on changing needs.

This means that businesses can quickly adapt to fluctuations in demand without worrying about resource limitations or overspending on unnecessary infrastructure. Additionally, cloud hosting offers improved reliability, as resources are distributed across multiple servers, reducing the risk of downtime due to hardware failure or server overload.

With scalable cloud hosting, businesses can be confident in their ability to handle growth and remain competitive in their industry.
---
You'll Love Us

Just Like Our Customers Do

Our services receive 5 star reviews across the board on wide range of platforms. Take a look at what our fellow users have to say.
Shakira Isabel Mebarak Ripoll
11 November 2018
For the past year, I've used cloud hosting from bodHOST for my e-commerce website, and I couldn't be happier with the service. The website loads quickly, and I haven't experienced any downtime. The customer support team is also very helpful and responsive.
Guillermo del Toro Gómez
27 May 2018
I made the decision to migrate to bodHOST's cloud hosting after having trouble with my former host's poor load times. The difference has been incredible. My website now loads lightning-fast, and I haven't experienced any issues with downtime. I highly recommend bodHOST's cloud hosting.
Sofia Vergara Vergara
7 December 2017p
I've been using bodHOST's cloud hosting for my blog for several months now, and I'm very impressed with the service. The website is always up and running, and the load times are consistently fast. The customer support team is also very knowledgeable and helpful.
Reeve Musk
16 August 2017
The cloud hosting from bodHOST has completely changed the game for my internet business. The website loads quickly, which has resulted in a significant increase in sales. The customer support team is also very responsive and has helped me with any issues I've encountered.
Andrew Yan-Tak Ng
17 July 2017
The level of service I've experienced from bodHOST's cloud hosting is far superior to any other hosting services I've used in the past. The website loads quickly, and I haven't experienced any issues with downtime. The customer support team is also top-notch and has been very helpful in resolving any issues I've had.