Cheapest Windows VPS
Hosting with bodHOST Starting at $14.99/mo only
High-performance SSD storage
Full administrative access
Multiple data center locations
24/7 Technical Support
Get Started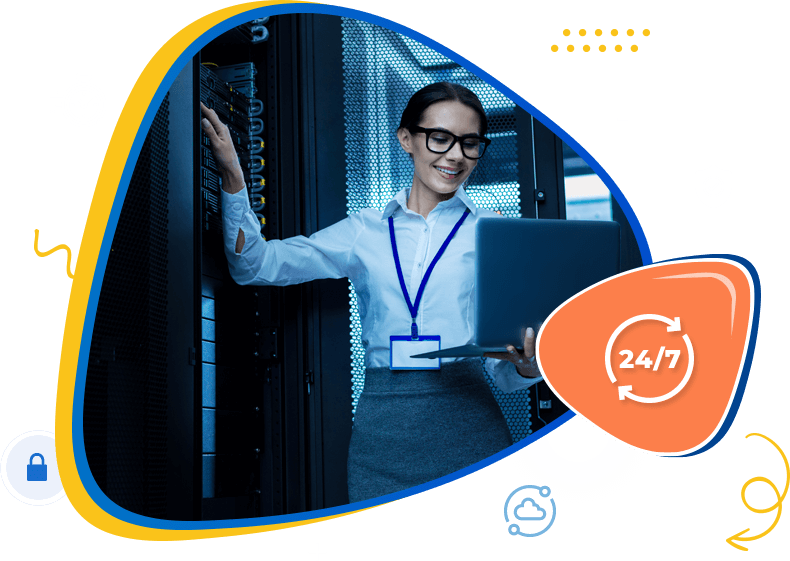 Choose Cheap
Windows VPS Hosting Plans
bodHOST offers affordable VPS hosting plans with high-performance servers and easy scalability. Enjoy cost-effective pricing and robust security for your website or application.
Why bodHOST

as Your Windows VPS Host?

We offer cheap windows VPS hosting and easy scalability options, allowing you to easily adjust your resources as needed and only pay for what you use, making us a cost-effective and convenient solution for your Windows VPS hosting needs.
High-performance Servers
Our Windows VPS hosting plans are powered by high-performance servers that deliver fast and reliable performance. You can expect excellent uptime, fast page load speeds, and quick response times for your website or application.
Robust Servers Security
We take security seriously, which is why our Windows VPS hosting plans come with robust security features such as firewalls, anti-virus software, and regular security updates. You can rest assured that your data is safe with us.
24/7 Expert Support
To give you the assistance you require, our team of experts is on call around-the-clock. Whether you have a technical question or need help with a configuration issue, we are here to help you every step of the way.
Why choose

our Windows VPS servers?

Choose our Windows VPS servers if you need a flexible, secure, and cheap Windows VPS hosting solution that provides the performance and resources your website or application requires, with the ability to fully customize and scale as needed, backed by expert support.
Powerful Infrastructure
bodHOST's Windows VPS servers are built on enterprise-grade hardware and are hosted in state-of-the-art data centers, ensuring high availability, redundancy, and optimal performance.
Multiple OS Options
With bodHOST's Windows VPS hosting, you get access to a wide range of operating systems, including Windows Server 2012, 2016, 2019, and 2022, as well as Linux distributions like CentOS, Ubuntu, and Debian.
Scalability
bodHOST's Windows VPS servers are highly scalable, allowing you to easily upgrade or downgrade your resources as your business grows or your needs change. You can add RAM, CPU, or storage with just a few clicks, without any downtime.
Cost-effective
Windows VPS hosting can be a cost-effective solution for website sections that require dedicated resources and high performance. It can be less expensive than dedicated server hosting while still providing a high level of control and customization.
We don't compromise with providing the Best VPS Hosting Solution
99.95% Uptime
Guarantee
Tier ||| Data
Centers
Advanced Control
Panel
Instant & Easy
Setup
Experience Fully Managed

Windows VPS Hosting with bodHOST
At bodHOST, We provide fully managed Windows VPS hosting, meaning we take care of all the technical aspects of your Windows VPS, including server management, security updates, backups, and more. Our team of experts is available 24/7 to provide you with personalized support, so you can focus on growing your business while we take care of the technical details.
With bodHOST's managed Windows VPS hosting, you can enjoy the benefits of a dedicated server at a fraction of the cost. Our virtual private servers are hosted on high-performance servers, with optimized hardware and software configurations, ensuring fast and reliable performance. Plus, with our 99.95% uptime guarantee, you can be sure that your website will be up and running whenever your customers need it.
Looking for

Alternative Solutions?

bodHOST offers a secure, flexible, and scalable hosting option that can be fully customized to meet the unique needs of your business.
What are you looking for?
Consult our technical support specialist for hosting solutions that are tailored to your needs.
The most common

Windows VPS Hosting FAQs

Find answers to commonly asked questions about Windows VPS hosting services offered. Learn about our features, support, and how we can help you with your hosting needs.

1. What is Windows VPS hosting?

Windows VPS hosting is a type of hosting service that utilizes virtualization technology to provide businesses with a dedicated virtual server environment, hosted on a Windows operating system. It allows businesses to enjoy the benefits of a dedicated server, without having to invest in expensive hardware and IT infrastructure.

In a Windows VPS hosting environment, a physical server is divided into multiple virtual machines, each with its own dedicated resources, such as CPU, RAM, and storage. These virtual machines are then allocated to individual customers, who have full control over their allocated resources and can install their own applications and software.

Windows VPS servers are also fully customizable, allowing businesses to choose the resources they need to support their website, applications, and databases. It can be fully managed by the hosting provider, or businesses can opt for self managed VPS hosting, where they have full control over the server and are responsible for managing the technical aspects of their hosting environment.

Overall, Windows VPS hosting is a powerful and flexible hosting solution that can help businesses to achieve their online goals, without breaking the bank.

2. What is the difference between Linux VPS hosting and Windows VPS hosting?

Linux VPS hosting and Windows VPS hosting differ primarily in their operating systems. While Linux is open-source and generally more affordable, Windows is proprietary and more user-friendly for those familiar with the Windows interface. Windows VPS is the better choice for businesses that rely on Windows-based applications such as Microsoft SQL Server. It also offers better integration with Microsoft technologies and features like Remote Desktop Access. However, Linux is preferred for web development and has a reputation for being more secure. Ultimately, businesses should choose the hosting type that aligns with their specific needs and requirements.

3. Why choose bodHOST's Windows VPS server?

bodHOST's Windows VPS server is an ideal choice for businesses looking for fully managed hosting services that are highly scalable, customizable, and secure. With high-performance hardware and software, expert support available 24/7/365, and advanced security features like firewalls and malware scanning, businesses can rest assured their data and applications are in good hands.
---
You'll Love Us

Just Like Our Customers Do

Our services receive 5 star reviews across the board on wide range of platforms. Take a look at what our fellow users have to say.
Emmanuel Macron
11 November 2018
I've been using bodHOST's Linux VPS hosting for a while now, and I'm really pleased with the quality of their support. The uptime is excellent, and the customer support team is always quick to respond and helpful
Angela Merkel
27 May 2018
Years of being a customer of bodHOST have left me consistently impressed with their Linux VPS hosting. It's reliable, fast, and the control panel is easy to use. I highly recommend them!
Justin Trudeau
7 December 2017p
bodHOST's Linux VPS hosting is simply amazing! The performance is incredible, and their support team is always available to help me with any issues I have. They're definitely one of the best VPS hosting providers out there.
Xi Jinping
16 August 2017
Recently, I moved to bodHOST's Linux VPS hosting, and it was the best choice I've ever made. The speed and reliability are outstanding, and their customer support is second to none.
Shinzo Andrew
17 July 2017
bodHOST's Linux VPS hosting is simply outstanding. Their servers are fast and reliable, and their support team is always there to help me when I need it. I couldn't be happier with their service!