Experience Hassle-free
Managed Linux VPS Hosting Starting at $14.99/mo only
High-performance infrastructure
24/7 monitoring and support
Advanced security measures
Multiple Linux OS options
Get Started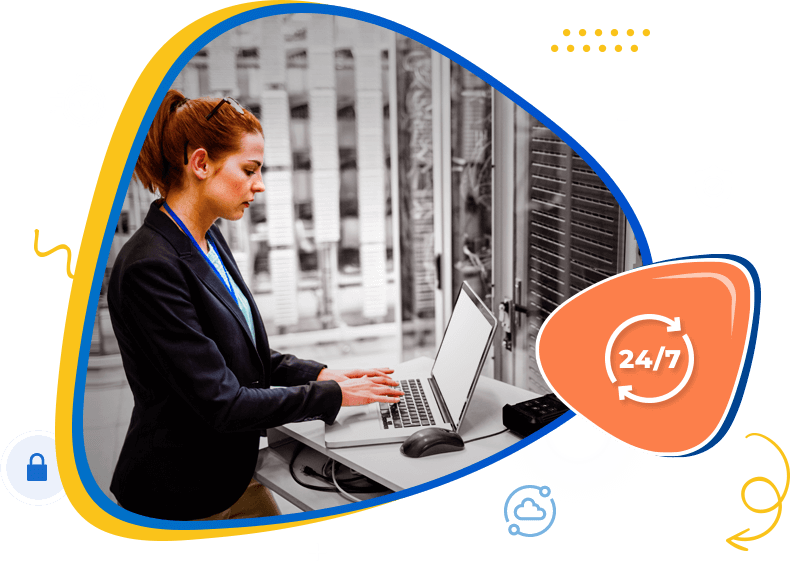 Choose Cheap
Linux VPS Hosting Plans
bodHOST offers managed VPS with cPanel, providing customers with a user-friendly interface to manage their server easily. With managed VPS, customers can focus on their business while bodHOST takes care of server setup, security, and maintenance.
Why bodHOST

as your Linux VPS Host?

bodHOST is a reliable and experienced Linux VPS host that offers high-performance infrastructure, multiple Linux OS options, advanced security measures, and round-the-clock customer support, making it an ideal choice for businesses that require the best managed VPS hosting solution.
High-performance infrastructure
bodHOST Linux VPS Server is hosted on high-performance infrastructure that guarantees fast and reliable performance for mission-critical applications.
Advanced Security Measures
bodHOST provides advanced security measures to protect their Linux VPS servers from malicious attacks and unauthorized access, including regular security updates, firewalls, and malware protection.
Exceptional Customer Support
bodHOST offers 24/7 customer support through phone, live chat, and email to provide quick and effective assistance to customers.
Why Choose

Our Linux VPS Server?

Choose our Linux VPS server if you need a flexible, secure, and cheap Linux VPS hosting solution that provides the performance and resources your website or application requires, with the ability to fully customize and scale as needed, backed by expert support.
Reliability
bodHOST's fully managed VPS hosting has a proven track record of high uptime and availability, ensuring your website or application is always online.
Customization
With bodHOST, you can fully customize your Linux virtual private servers to meet your specific requirements, ensuring that it's perfectly tailored to your needs.
Performance
bodHOST's Linux VPS servers utilize the latest hardware and software technologies to deliver top-notch performance, ensuring fast page load times and responsive applications.
Cost-effectiveness
bodHOST's cheap managed VPS hosting offers a great balance of price and performance, making them an affordable hosting option for businesses of all sizes.
We don't take shortcuts in offering the Best Managed VPS Hosting
24/7 Expert
Support
Free Backup
& Restore
High Resource
Limits
Multiple data
center
Experience Fully Managed

Linux VPS Hosting with bodHOST
bodHOST offers fully managed hosting services for Linux VPS hosting, making it a top choice for businesses and individuals looking for the best Linux VPS hosting experience. With a team of expert technicians available 24/7 to handle any technical issues that may arise, we take care of all server management tasks, including server setup, maintenance, and security. This means that users can focus on their business or website without having to worry about server management tasks.
bodHOST's managed Linux VPS hosting plans also include a variety of features and resources to ensure optimal server performance and reliability. From high-speed SSD storage and redundant network connectivity to regular backups and server monitoring, bodHOST's managed hosting services provide everything users need for a seamless hosting experience. With affordable pricing and a commitment to customer satisfaction, bodHOST is the best choice for fully managed Linux VPS hosting.
Looking for

Alternative Solutions?

bodHOST offers a secure, flexible, and scalable hosting option that can be fully customized to meet the unique needs of your business.
What are you looking for?
Consult our technical support specialist for hosting solutions that are tailored to your needs.
The most common

Linux VPS Hosting FAQs

Find answers to commonly asked questions about Linux VPS hosting services offered. Learn about our features, support, and how we can help you with your hosting needs.

1. what is VPS hosting?

VPS hosting stands for Virtual Private Server hosting, which is a type of web hosting where a physical server is divided into multiple virtual servers using virtualization technology. Each virtual server acts as a separate and independent server, with its own operating system, resources, and control panel. VPS hosting is a popular option for businesses that require more control, flexibility, and resources than shared hosting but don't want to invest in a dedicated server.

2. What is Linux VPS hosting?

Linux VPS hosting refers to a type of hosting service that utilizes a virtual private server running on a Linux operating system. VPS stands for Virtual Private Server, which is a virtualized instance of a physical server. With Linux VPS hosting, users have access to a dedicated portion of the server's resources, such as CPU, RAM, and storage, while sharing the physical server with other users.

It allows users to install and customize software, configure server settings, and manage their websites and applications through a user-friendly control panel.

One of the main advantages of Linux VPS hosting is its affordability, as users only pay for the resources they need, and can easily scale up or down depending on their requirements. Linux is also a popular choice for VPS hosting due to its stability, security, and open-source nature, which allows for greater customization and flexibility.

Overall, Linux VPS hosting offers a powerful and cost-effective hosting solution for website owners and developers who require greater control and customization over their hosting environment.

3. What is the difference between Linux VPS and Windows VPS?

Linux VPS and Windows VPS differ in several aspects. The most significant difference between the two is the operating system they use. Linux VPS uses Linux, an open-source operating system, while Windows VPS uses a closed-source Windows operating system.

Cost is another factor that sets the two apart. Linux VPS is generally cheaper than Windows VPS because Linux is open-source software, and users do not need to pay licensing fees. In contrast, Windows VPS requires licensing fees, which can make it more expensive.

In terms of software compatibility, Linux VPS is compatible with a wide range of open-source software and programming languages, such as PHP, Python, Ruby, and MySQL. Windows VPS, on the other hand, is more compatible with Microsoft-specific software, such as ASP.NET, Microsoft SQL Server, and Microsoft Exchange Server.

Security is another area where Linux VPS has an advantage. Being open-source, Linux benefits from a large community of developers who regularly identify and fix vulnerabilities, making it a more secure option for hosting.

Overall, the choice between Linux VPS and Windows VPS depends on the user's specific needs and preferences. If the user is looking for a cost-effective, open-source, and secure hosting solution for open-source software, Linux VPS may be the best option. If the user requires Microsoft-specific software and is willing to pay licensing fees, Windows VPS may be the better choice.
---
You'll Love Us

Just Like Our Customers Do

Our services receive 5 star reviews across the board on wide range of platforms. Take a look at what our fellow users have to say.
John Smith
11 November 2018
I've been using bodHOST's Linux VPS hosting for a while now, and I'm really pleased with the quality of their support. The uptime is excellent, and the customer support team is always quick to respond and helpful
Emily Rodriguez
27 May 2018
Years of being a customer of bodHOST have left me consistently impressed with their Linux VPS hosting. It's reliable, fast, and the control panel is easy to use. I highly recommend them!
Michael Lee
7 December 2017p
bodHOST's Linux VPS hosting is simply amazing! The performance is incredible, and their support team is always available to help me with any issues I have. They're definitely one of the best VPS hosting providers out there.
Rachel Patel
16 August 2017
Recently, I moved to bodHOST's Linux VPS hosting, and it was the best choice I've ever made. The speed and reliability are outstanding, and their customer support is second to none.
William Nguyens
17 July 2017
bodHOST's Linux VPS hosting is simply outstanding. Their servers are fast and reliable, and their support team is always there to help me when I need it. I couldn't be happier with their service!