Best Dedicated Server Hosting
with bodHOST Starting at $59.00/mo only
High-performance servers
24/7 technical support
Rapid server deployment
Advanced security measures
Get Started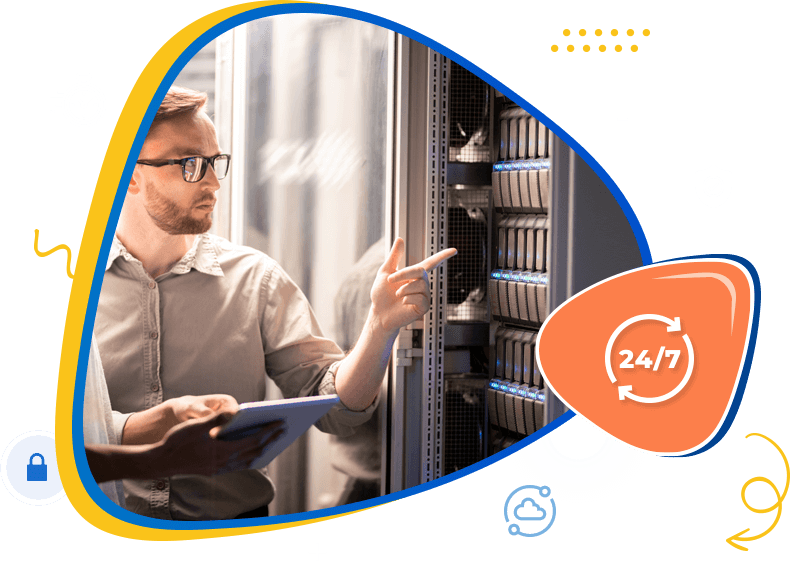 Choose Cheap
Dedicated Hosting Plans
Get access to top-performing servers at a low price point with bodHOST's budget Dedicated Server hosting plans. Choose us for unbeatable support and start your business today!
Why bodHOST

as your dedicated hosting provider?

bodHOST is your go-to provider for the best Dedicated Server hosting experience. Choose us and enjoy reliable and high-performance hosting for your business needs.
Flexible billing options
We offer flexible billing options to suit your budget, making our dedicated hosting plans affordable and accessible for businesses of all sizes.
Quick setup and launch
Our rapid server deployment ensures that your server is up and running quickly, allowing you to launch your business without delay.
Customizable server configurations
We offer customizable server configurations to meet your specific needs, ensuring that your server is tailored to your unique requirements.
Why Choose

Our Managed Dedicated Servers?

Experience unparalleled performance and security with our Managed Dedicated Servers, customized to your business needs.
24/7 Support
We understand that downtime can have a significant impact on your business, which is why we offer 24/7 support to our customers. Our team of experts is always available to assist you with any technical issues that you may face.
Reliable Network
Our servers are connected to a high-speed, redundant network to ensure maximum uptime and minimal latency. This means that your applications and websites will always be available to your customers.
Enhanced Security
Security is our top priority, and we take all necessary measures to ensure that your data is safe and secure. Our servers are equipped with the latest security technologies, including firewalls, intrusion detection, and prevention systems, and DDoS protection.
High Availability
Our dedicated servers are designed to provide high availability and minimal downtime by using enterprise-grade hardware and redundant network connections to ensure that your applications and websites are always accessible to your customers.
We don't take shortcuts in offering the Best Dedicated Server Hosting
Unique IP
Address
Automated
backup
Multi-layered
security
Tier-III
data centers
Experience Fully Managed

Dedicated Servers with bodHOST
Experience the best of both worlds with bodHOST's Fully Managed Dedicated Servers. Our dedicated hosting plans provide you with the ultimate level of control, customization, and reliability at an affordable price point.
We understand that businesses have unique requirements, which is why we offer customized configurations to meet your specific needs. Our expert team will manage your server infrastructure, ensuring optimal performance, security, and uptime. With our cheap dedicated server plans, you can enjoy enterprise-grade hardware, top-tier bandwidth providers, and green hosting practices. Choose bodHOST's Fully Managed Dedicated Servers and take your business to new heights with peace of mind.
Looking for

Alternative Solutions?

Explore our wide range of innovative and cost-effective options tailored to meet your specific business needs.
Need the best hosting option?
Our team is available 24/7 to assist you with any questions or issues you may have.
The most common

Dedicated Server Hosting FAQs

Find out everything you need to know about Dedicated Server Hosting through our informative FAQs.

1. What is a Dedicated Server?

A Dedicated Server is a type of web hosting that provides users with an entire physical server dedicated solely to their website or application. This server can be either a Dedicated Windows Server or a Linux Dedicated Server, depending on the user's preference and requirements. Dedicated Server Hosting offers a high level of customization, control, and performance, making it an ideal choice for businesses or organizations with high-traffic websites or resource-intensive applications.

2. What are the benefits of using a Dedicated Server?

Using a Dedicated Server provides several benefits, making it one of the best hosting solutions available. These benefits include dedicated resources, improved performance, enhanced security, complete control and flexibility, and the ability to handle high traffic and resource-intensive applications. With the best Dedicated Hosting, users can expect a high level of reliability and scalability, making it an ideal choice for businesses or organizations with demanding web hosting needs.

3. How much does a Dedicated Server cost?

The cost of a Dedicated Server can vary widely, but it is possible to find affordable dedicated servers that fit within your price range. It's essential to consider the specifications and features of the server when looking for a budget dedicated server, as some cheaper servers may not offer the performance or reliability you need.

By doing your research and comparing different hosting providers, you can find a best Dedicated Server that offers the right balance of affordability, performance, and reliability. Keep in mind that while it may be tempting to opt for the cheapest dedicated server option, investing in a quality Dedicated Server can save you time, money, and frustration in the long run.
---
You'll Love Us

Just Like Our Customers Do

Our services receive 5 star reviews across the board on wide range of platforms. Take a look at what our fellow users have to say.
Carlos Mendez
11 November 2018
I've been using bodHOST's Dedicated Server Hosting for a few months now and have had no issues with downtime. It's the best hosting service I've used.
My website's speed and functionality have significantly increased after I switched to Dedicated Server Hosting with bodHOST. I'm amazed!
Khaled Ahmed
7 December 2017p
bodHOST's Dedicated Server Hosting has been an excellent choice for my business. It's affordable and offers unbeatable performance.
Yuki Nakamura
16 August 2017
For everyone who needs the best performance and security, I strongly suggest bodHOST's Dedicated Server Hosting.
Fatima Patel
17 July 2017
The dedicated server hosting from bodHOST is the best I've ever used. It's fast, reliable, and their support team is incredibly responsive.