Cheapest SSL Certificate
by bodHOST Starting at $49.00/mo only
Easy Installation
Competitive Pricing
High-level Encryption
Trusted Certificate Authority
Get Started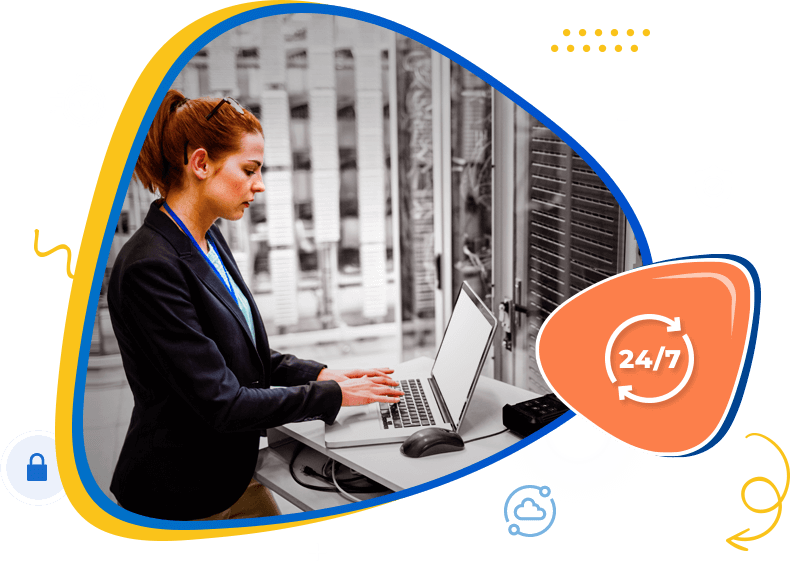 Choose Cheap
SSL Certificate Plans
Secure your website with the latest SSL encryption at unbeatable prices! Choose from our range of SSL certificate plans and enjoy complete peace of mind at an affordable cost.
Why bodHOST

as your SSL Certificate Provider?

Trust bodHOST to secure your website with the latest SSL encryption and build customer confidence. Let us handle your SSL needs so you can focus on running your business.
Trusted Certificate Authority
bodHOST's SSL certificates are issued by trusted authorities ensuring maximum protection for your website.
Automated Certificate Management
bodHOST's automated certificate management system ensures that your SSL is always up-to-date and renewed on time.
Free Site Seal
bodHOST's SSL certificates come with a free site seal, which can be displayed on your website to enhance user confidence.
Why Choose

Our SSL Certificate Service?

Build customer trust and keep your website secure with our SSL certificate service. Choose us as your SSL provider for reliable protection and peace of mind.
Trustworthiness
bodHOST's SSL Certificates are issued by trusted Certificate Authorities, assuring your visitors that your website is legitimate and secure, thus building trust between your website and its users.
Better SEO
bodHOST's SSL Certificates can potentially improve your website's search engine rankings by using HTTPS protocol, which is now a ranking factor for search engines, hence driving more traffic to your website.
Cost-effective
bodHOST's SSL Certificates offer affordable pricing options with a range of features, providing a cost-effective solution for small and large businesses alike, without compromising on security and quality.
Reliable Support
bodHOST's SSL Certificates come with 24/7 support from expert technicians who are available to assist with any installation or technical issues, ensuring reliable support when you need it the most.
We don't take shortcuts in offering the Best SSL Certificate
Mobile
Compatibility
Quick
Issuance
Strong
Validation
24*7
Support
Experience Fully Secure

SSL Certificate with bodHOST
bodHOST is a trusted hosting provider that offers fully secure SSL certificates to ensure that your website or application is protected against cyber threats. Our SSL certificates provide industry-standard encryption and validation, giving you peace of mind that your personal and financial information is secure. bodHOST offers a range of SSL certificates, including domain-validated, organization-validated, and extended validation certificates, so you can choose the level of security that best fits your needs.
One of the key benefits of using bodHOST's SSL certificates is our commitment to customer support. Our team of experts is available 24/7 to help you with any SSL-related issues, from installation and configuration to troubleshooting and renewal. In addition, bodHOST's SSL certificates come with a range of features, such as free reissues and unlimited server licensing, to ensure that you get the best value for your money. With our fully secure SSL certificates, you can protect your website or application and build trust with your customers.
Looking for

Alternative Security Options?

Explore different security options to find the best fit for your needs and protect against evolving threats.
Looking For Something Else?
You can contact our executives for any assistance you may need.
The most common

SSL Certificate FAQs

Learn more about SSL certificates and their importance for website security by exploring the most frequently asked questions, including types of certificates, installation process, and how to ensure maximum protection for your website.

1. What is an SSL certificate?

An SSL (Secure Sockets Layer) certificate is a digital certificate that is used to establish an encrypted connection between a web server and a user's web browser. This encryption ensures that all data transferred between them is secure and protected from unauthorized access. When a website has an SSL certificate installed, it can be accessed using the HTTPS protocol (as opposed to HTTP), which means that all information exchanged between the website and the user is encrypted, making it virtually impossible for outside parties to intercept it.

2. Why do I need an SSL certificate?

An SSL (Secure Sockets Layer) certificate is essential for website security and to protect sensitive information such as login credentials, personal data, and payment information. It encrypts all data transferred between a website and a user's web browser, making it impossible for hackers to intercept or steal information.

In addition to security, an SSL certificate helps to build trust with website visitors by indicating that the website is legitimate and their information is safe. Many modern web browsers now display warnings to users if they try to access a website that does not have an SSL certificate installed, which can significantly impact a website's traffic and reputation. Therefore, having an SSL certificate installed on your website is essential for both, security and trust-building purposes.

3. How do I install an SSL certificate on my website hosted with bodHOST?

The process of installing an SSL certificate on your website hosted with bodHOST may vary depending on the hosting plan and control panel you are using. However, here is a general guide to installing an SSL certificate:

Purchase an SSL certificate from bodHOST or a third-party provider and obtain the necessary files. Log in to your bodHOST control panel, such as cPanel or Plesk. Look for the SSL/TLS section and locate the option for installing or managing SSL certificates. Paste the certificate and private key files into the appropriate fields. If you are using a chained SSL certificate, paste the intermediate certificate into the appropriate field. Click on "Install Certificate" or "Save Changes" to complete the installation process.

Check that your website is now accessible using HTTPS and verify that the SSL certificate is working properly by looking for the padlock icon in the browser's address bar.

If you encounter any issues or require further assistance with the installation process, you can contact our support team for help.
---
You'll Love Us

Just Like Our Customers Do

Our services receive 5 star reviews across the board on wide range of platforms. Take a look at what our fellow users have to say.
Maria Gudmundsdottir
11 November 2018
I love the green padlock icon that appears in the browser when using bodHOST's SSL certificate - it gives my customers added confidence in my site.
Juan Hernandez Olafsson
27 May 2018
bodHOST's SSL certificate has helped my website's SEO by boosting my Google ranking and giving me the HTTPS designation.
Fatima Abdulrahman Arnadottir
7 December 2017p
The process of installing bodHOST's SSL certificate was seamless and only took a few minutes.
Ali Hassan Johansson
16 August 2017
bodHOST's SSL certificate has protected my website from cyberattacks and given me peace of mind.
Luca Rossi Thorisdottir
17 July 2017
bodHOST's SSL certificate has helped me provide a secure and safe browsing experience for my website visitors.