Now in this modern age, online business is a common word. If you have any kind of business and you want to publish that online then you have to take a hosting plan. However, if you don't have any business yet have a good business strategy and want to make some money with web hosting then too you should order a hosting plan.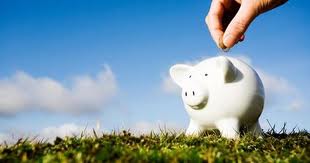 There are many hosting plans but if you want to make money with web hosting, you have to choose reseller hosting plans. With reseller hosting, the reseller account owner is able to utilize their assigned hard drive space and bandwidth to host websites on behalf of third parties. The reseller hosting owners buy the host's services wholesale and then sells them to other users for economic benefits. A particular amount of hard drive and bandwidth is assigned to the reseller account. The reseller can choose a dedicated server from a webhosting provider, or resell shared hosting services. Finally, the reseller is easily given the permission to sell a particular amount of disk space and bandwidth to his own customers without renting a server from a web hosting company he signed for a reseller account with.
If you buy a reseller hosting then you have to give hard drive space for a profit. At first you have to set up your site then you can start selling and make some profit. This is not a traditional job. The host website is set up generally with resources and support to help you make money. When you make money they make money so it is in their best interest to assist you. That's why it is very essential to do research and select a reseller web hosting provider carefully.
You should look for web hosting companies that offer particular tools and facilities to you and your clients. One of these is cPanel. cPanel permits the user to work with and modify your website easily even with little technical knowledge. Users don't have to have a great amount of technical expertise to manage their hosting accounts and domains.
As a reseller, you will require services and features for yourself and your clients which you don't require as a normal web hosting customer. Some of the services you may now require include:
1. SSL certificates
2. Custom nameservers
3. Billing software
4. Customer support software and tools
5. Client management software