Halloween originated as an ancient Celtic festival under the name fo Samhain, where people used to light bonfires and wear customers that could be used for scaring away the ghosts. Halloween is an annual holiday celebrated usually in the western countries on October 31. Over the few years, Halloween has emerged as a day of activities including trick-or-treating, carving jack-o-lanterns and enjoying by consuming the sweet treats.
So, let's take this tradition a bit forward now and discover what's different in this year's Halloween?
As a customer-centric hosting provider, we decided to engage yourself in a TRICK and also give you a special TREAT.
Are you ready to give an in-depth search of our hosting services and this year also we are giving you a TREAT that remains with you for a longer time, even after the zombies and spirits have perished.
You must be wondering why we selected Halloween for offering spooktacular deals? A simple reason- just to scare away the competition.
Presenting some of the spooky deals that bodHOST is offering-
1. 15% OFF on Dedicated Servers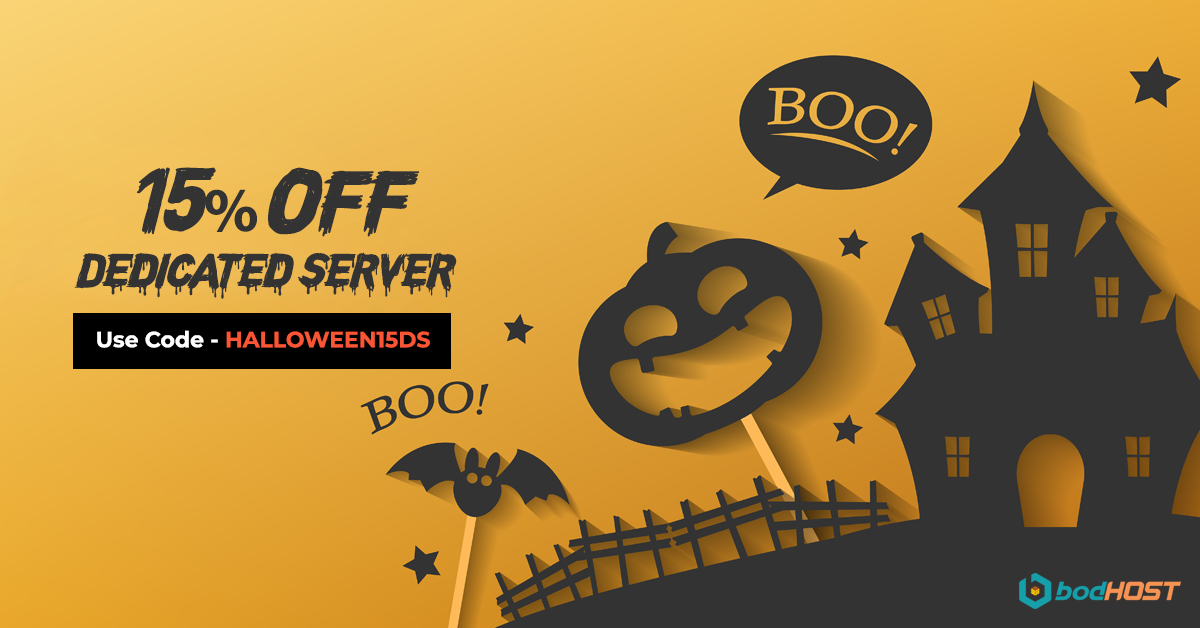 Treat Coupon Code: HALLOWEEN15DS
To avail offer click here
2. 25% OFF on VPS Hosting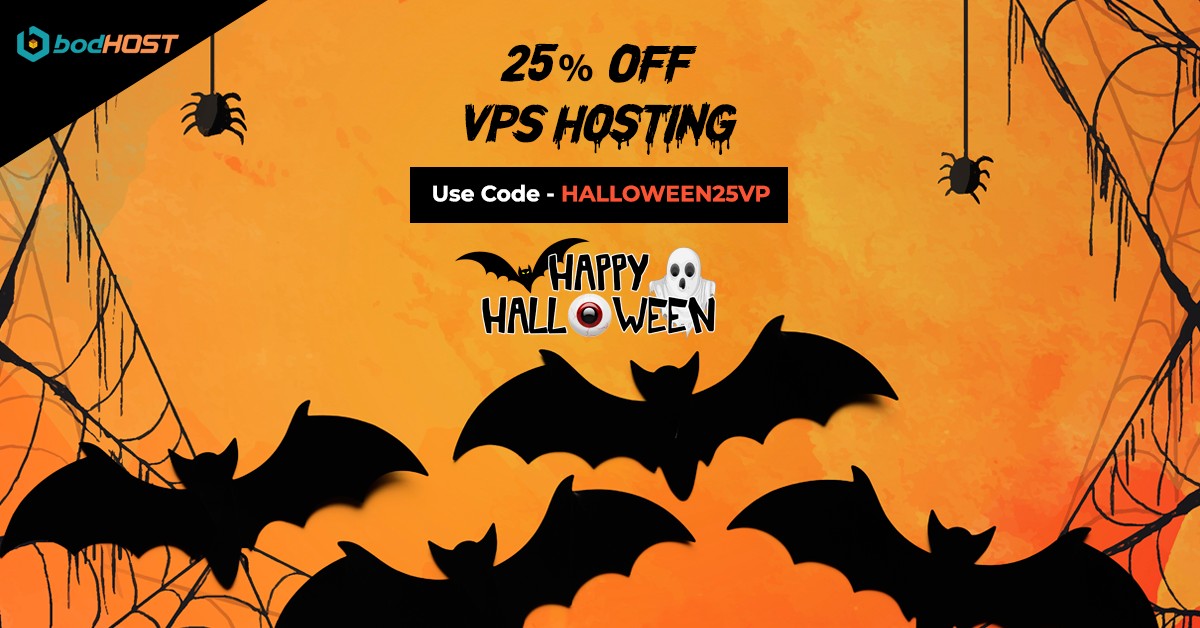 Treat Coupon Code: HALLOWEEN25VP
To avail offer click here
3. 30% OFF on cPanel and Windows Hosting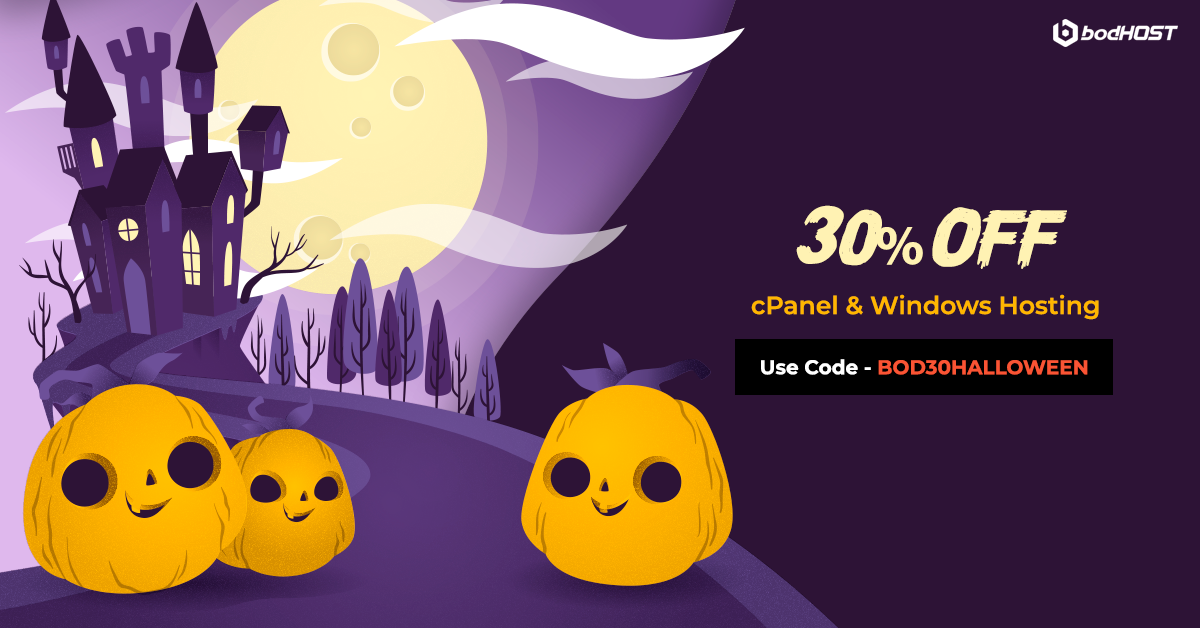 Treat Coupon Code: BOD30HALLOWEEN
To avail offer click here
4. 20% OFF on WordPress Hosting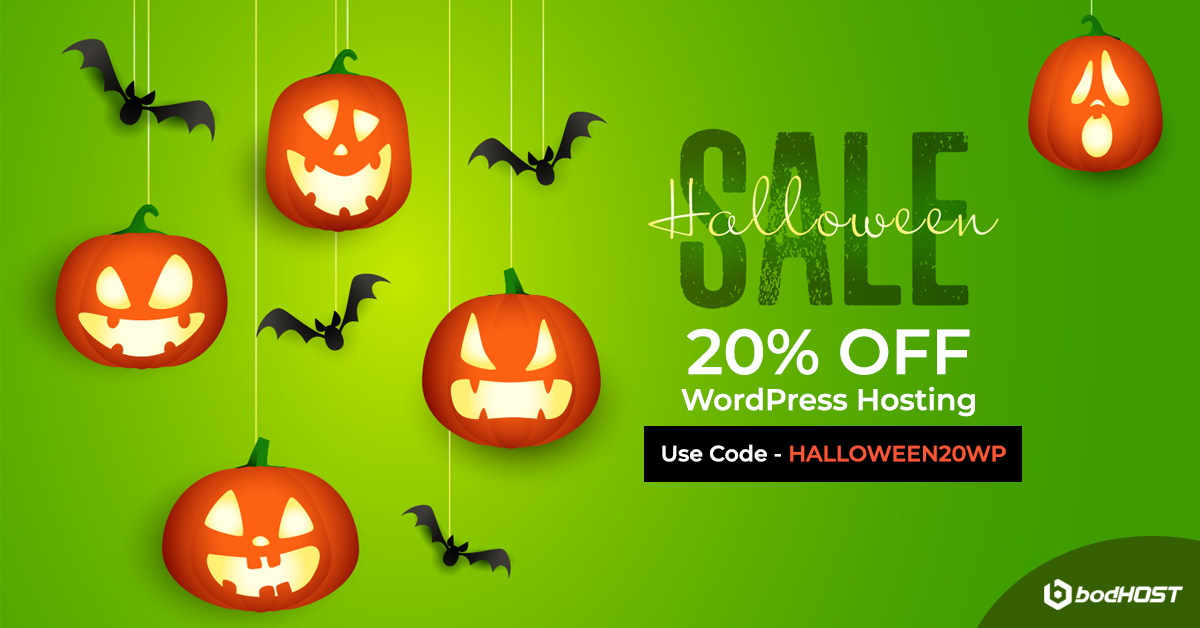 Treat Coupon Code: HALLOWEEN20WP
To avail offer click here
5. 50% OFF on SSL Certificates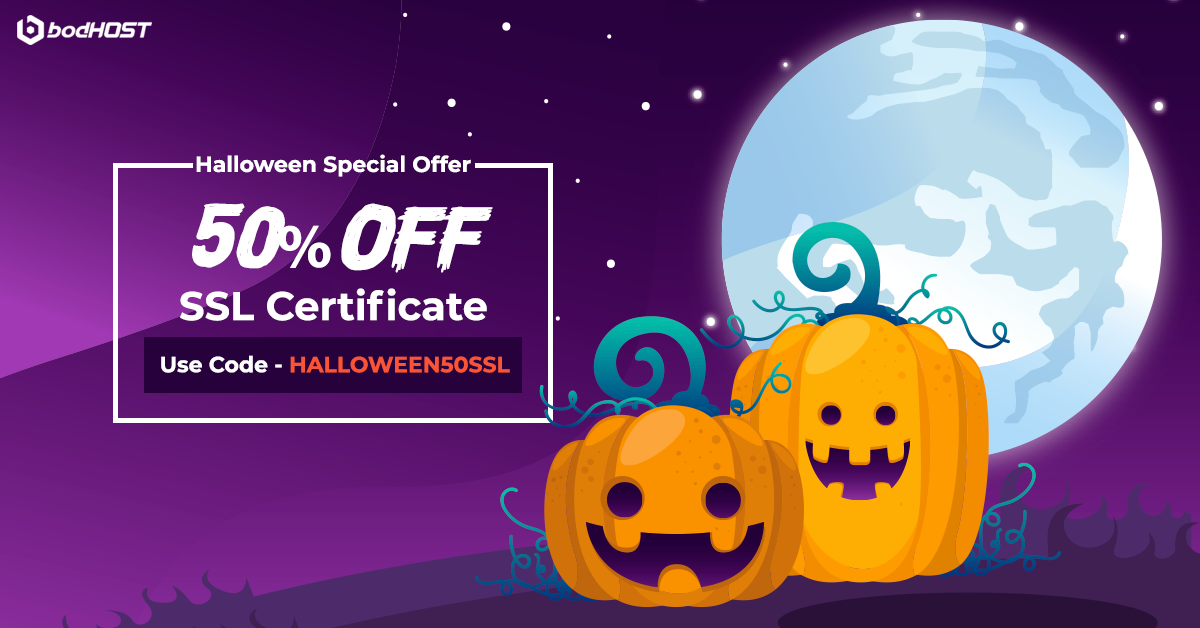 Treat Coupon Code: HALLOWEEN50SSL
To avail offer click here
So, now how to avail of these tempting treats?? Simply visit the above-mentioned links and just add your desired service to the cart using the given coupon code.But, make sure that you use the offers well in time to rope-in benefits.
Hurry up! before the night is taken over by the creatures and they evade away with the offers. Wishing a Happy Halloween!  from the entire bodHOST team
P.S. Don't forget to share these offers with your near and dear ones.
*Offer lasts till 01st November 2019