Halloween originally started as an ancient Celtic festival in Samhain's name, where people used to light bonfires and wear dresses for scaring away the 'dark spirits' and ghosts. In today's time, Halloween is celebrated as an annual holiday on October 31 in the western countries. With time, Halloween is now seen as a day of various activities, and giving the taste buds a sweet treat.
So, let's step up this tradition by taking a step forward. Owing to the current global pandemic, this year Halloween is indeed going to be slightly different. bodHOST- your trusted web hosting provider is here to engage you with certain Halloween Tricks and Special Web Hosting Treats.
So, brace yourselves to get an in-depth understanding of our exclusive hosting offers. This year avail these exciting TREATS from bodHOST that will remain with you for a longer time, even after the zombies and spirits have faded into the dark.
Wondering, why did we decide to TREAT you on Halloween for our spooktacular web hosting deals? The apparent reason- scaring away our competition and offering the best TREATS to our esteemed customers.
Presenting the DEALS and TREATS that bodHOST is offering this Halloween-
1. 25% OFF Dedicated Servers

Get 25% OFF all Dedicated Servers Hosting Plans with Treat Code- DS25OFF. Avail Offer Now
2. Web Hosting Starting @$0.99/mo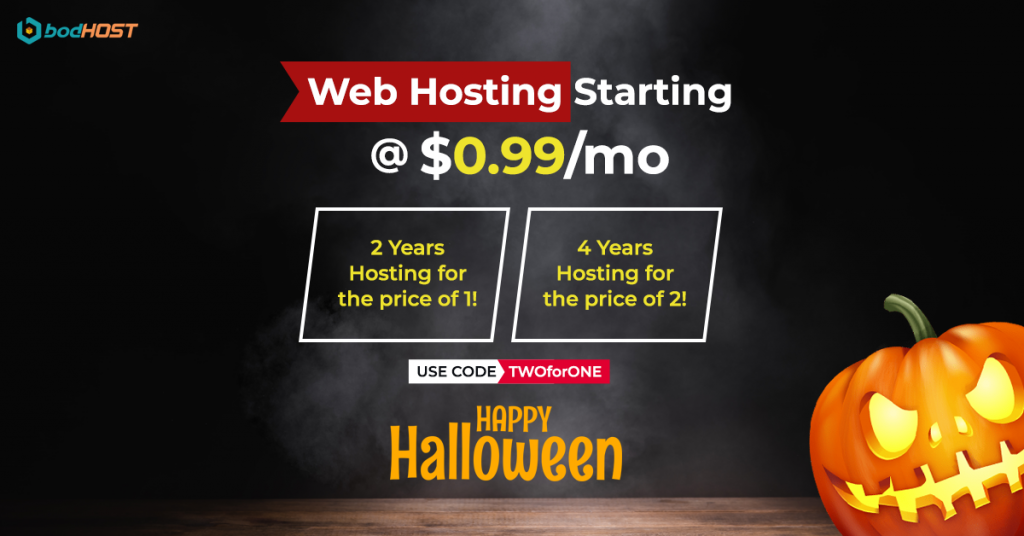 One-of-a-kind Web Hosting Halloween Offer
Leverage bodHOST Web Hosting at less than $1/month.
Get 2 years of web hosting for the price of 1
Get 4 years of web hosting for the price of 2
To own this special Halloween hosting offer use code TWOforONE,  Avail Offer Now
3. Sign up for VPS Hosting and get instant 25% Cashback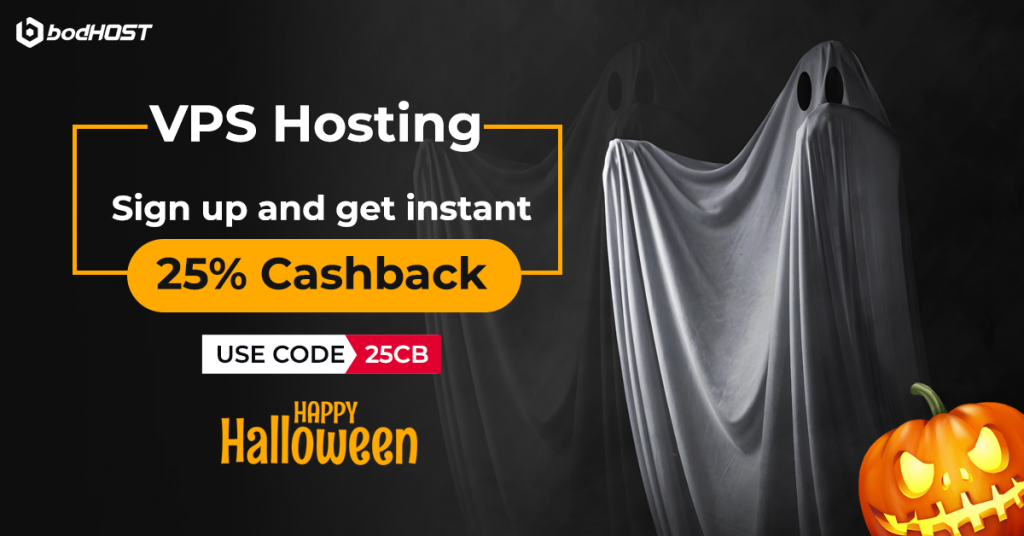 Sign up with any plans of VPS hosting (Linux and Windows) and get instant 25% Cashback. Use Code – 25CB.
4.Sign up for Cloud Hosting and get instant 25% Cashback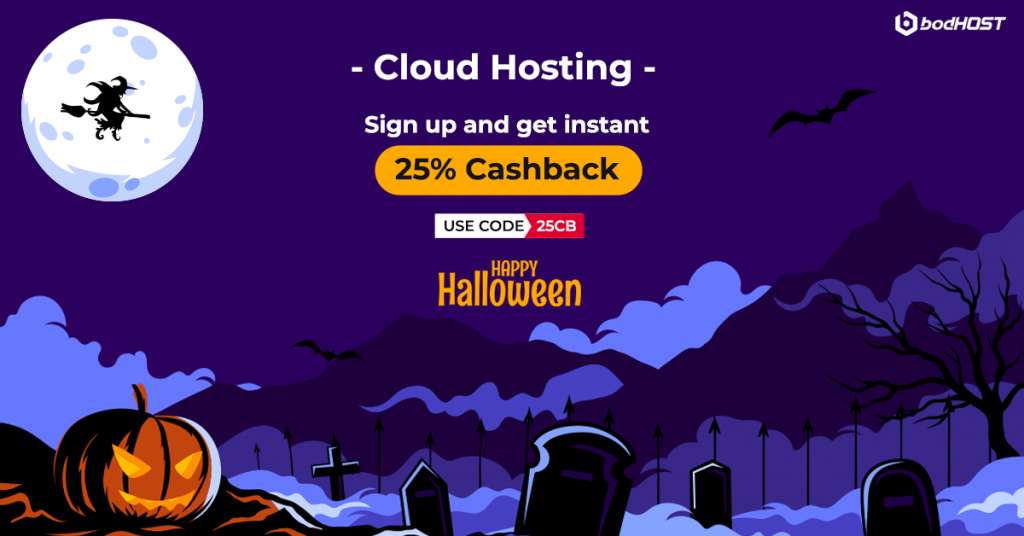 Sign up for bodHOST Cloud Hosting and get instant 25% Cashback across all hosting plans.  Use code –  25CB.
So, how do you avail these tempting Web Hosting TREATS? Just visit the links mentioned above and add the desired service to the cart.
Remember, time is crucial, so ensure that you use these offers well in time to avail of their benefits.
Hurry, before the night takes over and the offers evade away
Wishing a Happy and Safe Halloween from the entire bodHOST Team.
*Offer lasts till 04th November 2020