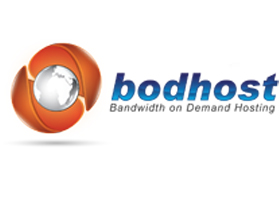 When you prepared to launch your website, you want to take two crucial decisions; what will be your domain name and where to host a new website.
When a web address (ex. http://www.abc.com) type into the browser, the server will look for a page called index. This page can have different extensions such as. htm,. html, or. shtml and displayed when calling the URL. The other site pages are called by including the URL followed by "/" and the name of the page: http://www.abc.com/xyz.shtml.
Choosing a good domain name is something of the uttermost importance. Not only explain to your prospects what your business, but also play an important role in their brand image. A good domain name is one that can be recalled immediately and connecting with something that visitors are concerned. A great domain name is one that can be imagined by a potential visitor looking for something in particular. It is also ideal domain name contains your primary key phrase.
Here are some basic guidelines that will help you choose a great domain name:
1.Choose a name that contains your most important keyword phrase.
2.The name should be catchy and easy to remember
3.Avoid using hyphens or abbreviations that obstructs the visitors to remember the domain name.
4.Try to make it as short as possible.
5.Choose prime name that will grow with your business
Although there are many new domain extensions available, but com is still the best choice. There are many companies online that allow you to register a domain name. Enom, Namecheap, Eurodns, are the reputable names, but there are many other cheaper options also available. You will want to investigate on their own and find a record that meets your needs.
If you are just beginning, you may want to choose a hosting company before you register your domain name, since many companies will register the domain name behalf of you when you open an account with them. A web host is a company that provides server space for your website. This includes all web pages, graphics, scripts and files. When your web address is typed into a browser, your web host is contacted to locate and display the requested page.
However there is old war between professional paid hosting versus free hosting. The fact is not all web hosts are equal. There are a number of free services available online. However, if you are designing a website for business, should NEVER host your website on a free service.
To establish quality, you must be willing to invest a good amount of money in your own domain name and web hosting in a professional manner. The Web sites hosted on free servers are not taken seriously and experience substantial losses in business. Your visitors may feel that if you do not have your own domain, may not be a company with credibility. Therefore, they take their business elsewhere. Not only is professional credibility. Many search engines will not index a site hosted on a free server. If you are a serious person in regard to its business and has sincere desire to succeed, having your own domain and professional hosting is essential.