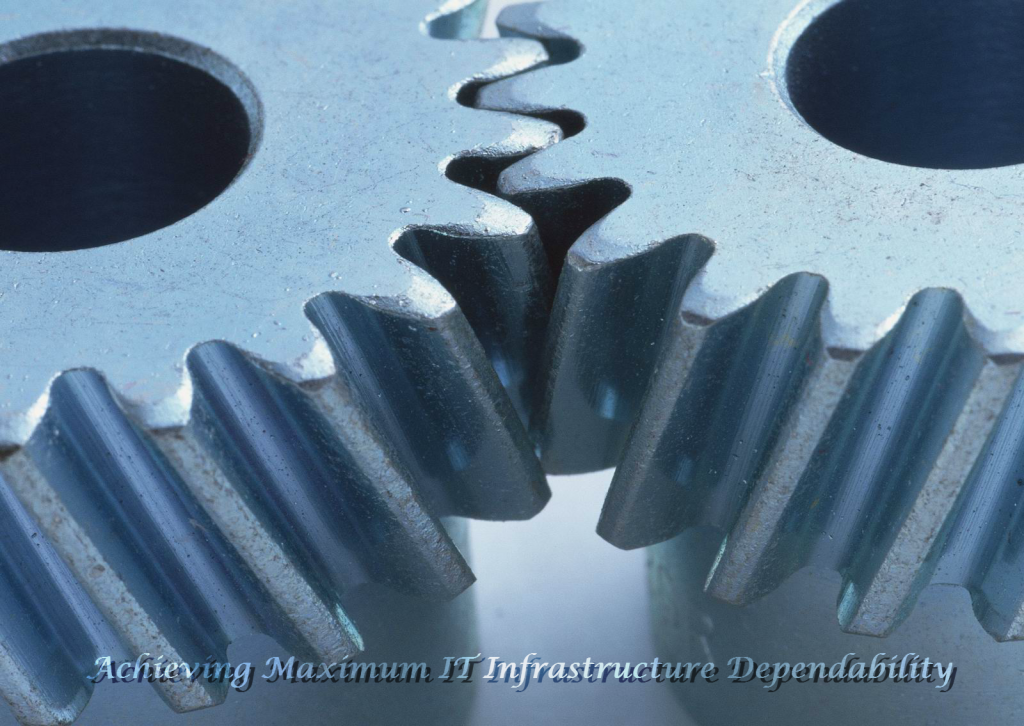 An increasing volume of Small and Medium sized Businesses (SMB) are established every month in the US. Similar are the trends observed across the globe with more and more individuals registering their firms and procuring licenses from respective governments to carry out operations online. Under such a scenario it becomes crucial to maintain a dependable IT infrastructure to ensure maximum availability of businesses.
According to a recent news update from Yahoo, nearly 48% Americans want to be Entrepreneurs. Hence inorder to ensure this, service providers would now need to stay on toes to maintain their infrastructures at top operational conditions and offer a problem free existence to businesses new and old.
Downtime or an outage means loss of business, customer attrition risks and a negative word-of-mouth publicity. And with growing means of communication, even the smallest of the glitches can prove fatal for business and its continuity. Therefore it is utmost necessary to ensure accuracy and consistency of IT infrastructure.
Not all owners of SMBs are specialists in IT, they are rather obsessed with service delivery, business expansion and customer empowerment. Under such circumstances, it is hard for them to understand the crucial role of IT in smooth continuity of a business. Having just a monitoring service enabled for a website isn't sufficient anymore, rather with the increased complexities in the IT, there's a greater demand for trained individuals with expertise in this segment. Despite this fact, a certain level of knowledge about ensuring uptime and IT dependability is necessary to ensure continued success in business. Here are a few pointers that can help you reduce losses and ensure a dependable, safe and stable online existence.
Observe the performance of a Website, including its Critical Areas
A thorough observation of the performance of a website has always been a crucial aspect of successfully running a business online. To ensure that the business stays alive over the web, many SMBs choose to outsource the management of their business website to third-party web hosting providers who specializes in this niche.
Frauds and thefts have also become a routine part over the web today, wherein every specialist online security firm is working hard to drawback the attempts posed by the fraudsters. And to tackle the risks, one of the highly efficient ways widely adopted by SMBs is the server and network monitoring services. These services continuously monitor a network and the servers to check for any flaw in the performance of a system and instantly reports to the server administrators and the website owners. This helps with managing the situation more effectively and controlling the intensity of the damage. Not to mention that this also helps with offering optimum satisfaction to customers.
One of the best examples where having a monitoring service does really work well is an eCommerce store which sells different products/services to users and includes online transactions. In an ideally set-up eCommerce store there are various stages before the process reaches the checkout stage. The process involves communication between various systems such as the web server, database server, the cart module, payment processing gateways etc. In order to avoid the failure of any of these stages, it is recommended to have a monitoring service setup across these systems to ensure smooth functioning of the entire process, malfunction at any stage can prove fatal with a loss of sale.
The Resource Availability
The resource allocation to a server that hosts your website, applications or eCommerce store online is something that needs to be monitored after regular intervals. The moment any resource gets exhausted, there would be a downtime, which again isn't good for any website online. It's one of the common mistakes that most online businesses fail to take seriously.
Another common issue arising due to such a failure is loss of data which may lead to upset customers if it happens after regular intervals. So inorder to avoid it, it's suggested to choose a server that offers a little extra amount of resources than the actual requirements of your website. Though most hosts now-a-days offer flexible upgrade options, yet it is a good practice to check the TOS and SLA pages and be assured.
Many-a-times websites face a surge in the amount of users at a given point of time during the day. This causes a load over the CPU and RAM, hence it is important to have these resources to mitigate the risk of running out at any point of time. A reliable cloud hosting platform that auto-scales can be a good choice for such online ventures. Having your store put-up on such a platform can ensure that you never run out of resources despite the load over your website at any given point of time.
Reassuring The Connectivity To Different Services
Having setting up a monitoring service does not mean that you should sit-back and relax. In an ideal business scenario and to ensure continuity it's crucial to have a back-up plan than keeps a watch over the monitoring services as well. You cannot really stay relaxed by rolling over the complete responsibility over the monitoring service entirely. Depending upon the complexity of your business, you can have a contingency strategy in place which also ensures that your monitoring system is active ensuring that all your mechanisms are working at a top-notch condition althroughout the process. Many SMBs choose to set-up monitoring from multiple locations.
BackUps
In the worst case scenario if the entire system collapses for any reason, it is your duty to ensure that it gets back online in minimum period of time. And to do that there is nothing better than having a latest copy of back-ups which can be commissioned onto a new system. We at bodHost always recommend our customers to keep a latest copy of backups of servers at safe locations. This acts as one of the best ways for disaster recovery under adverse conditions. Just get a new system setup from the host, upload the backups, assign the appropriate settings and things are good to go.
If you realize, these are small factors that acts as one of the best contingency plans to ensure smooth continuity of your business over the World Wide Web. After all, any downtime equals to losses, that's the simple equation. So doing whatever it takes to ensure 100% continuity is an investment rather than expenditure.