The growth of e-commerce, the widespread use of mobile apps, and the increasing migration to the public and/or hybrid cloud by businesses are among the major drivers that prompt individuals and organizations to subscribe to hosting services for websites. Such is the evolution of the web hosting industry.
The global web hosting service market will grow impressively between 2018 and 2023 as research data suggest. Market Research Future predicted the web hosting service sector's market value to increase from $32.14 billion to $76.2 billion within the forecast period, registering a whopping 15.9% CAGR in just five years.
On top of that, segmental analysis by Market Research Future popular types of hosting services as follows: website building/development, shared hosting, dedicated hosting, and colocation web hosting.
Subscribing to web hosting services provider is now a necessity for any business endeavor. Websites help businesses establish an online presence, appeal to new customers, generate more revenue, and promote their brand. In 2018, 64% of SMBs depend heavily on their websites to reach out and attract potential customers while keeping current ones engaged according to a survey for small business websites. Market experts anticipate an increase in the coming years.
As websites become increasingly important in every sector, the web hosting service market is expected to grow relentlessly. And the following sectors are the ones leading the charge.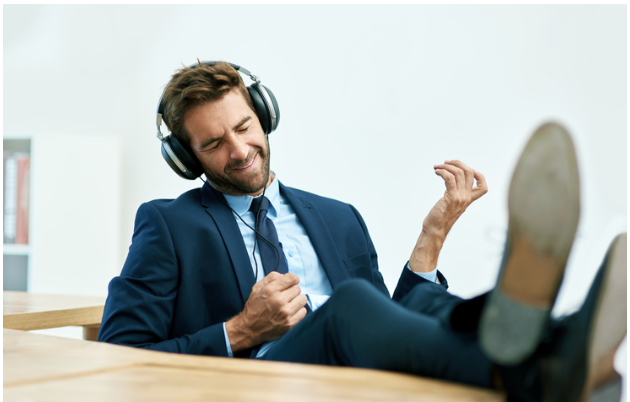 1. Food and Beverage Industry
People need to feed and drink on a regular basis, which is why the food and beverage sector is one of the biggest and fastest growing industries out there. As customers grow in numbers. their demands become more complex. Buyers are now looking for more modern ways to purchase food and drinks and receive food-related services. Restaurants, groceries, and other players in the food and beverage industries need to up the ante and do more than hosting on a website their products, food items, and services.
Online grocery is expected to increase, which is why food businesses now have to be reachable and their products and services easily attainable to their customers. The online grocery value in the United States alone is currently at $19.89 billion. People from the younger generation who are pressed for time and place a premium on convenience are seen as the main demographic driver of online groceries. And they are the ones who frequently use mobile apps in purchasing food products from stores or having cooked meals delivered to their doorstep.
Aside from deliveries, mobile apps are also deployed by restaurants to help them manage reservations, monitor inventory, process online payments, and engage potential and existing customers.
2. Media and Entertainment Industry
The media and entertainment sector is a massive industry that includes broadcast media, online gaming, digital streaming, and virtual entertainment environments. It offers multiple products and services, from delivering news to streaming exclusive content, video games, movies, television programs, music streaming, and digital books.
With so much going on, it's no wonder why the market's value is constantly growing. The United States media and entertainment industry alone is worth $771 billion in 2019. It was valued at $632 billion back in 2015 and is in a good position for huge growth in the coming years, specifically $720.38 billion according to a 2019 PwC report.
With such growth comes a litany of hosting challenges for entertainment and media companies. People want seamless streaming on media content. That requires tons of bandwidth and mountains of data sources, both of which are quite expensive as your needs pile up.
Media and entertainment enterprises must also have the ability to instantly scale because traffic is quite unpredictable. A viral video can attract so much attention but a hosting service that is not designed for a huge spike of incoming traffic can be overwhelmed and downed for a few seconds or agonizingly long and undetermined number of minutes. Personalization is also a big challenge. It is essential for media and entertainment organizations to identify and categorize their audience so they can create and deliver content that they would actually consume.
To address these challenges, many hosting services providers provide custom cloud-based hosting packages for the media and entertainment sector.The features include 100% uptime SLA, 24/7 support, completely redundant networks with top class security measures, and wholly secured and owned data centers running on the best hosting equipment and devices.
Large media companies such as New York Times and Reuters use WordPress content management system for its ease of use, versatile functionality, mobile compatibility, and seamless scalability. In fact, large companies migrating to WordPress is one of the biggest web hosting trends in 2020. 
The majority of media and entertainment customers want to keep their streaming and online gaming activities private, which is why VPN services, or virtual private network,  are in demand. Fifty percent of VPN users say the service provides better access to entertainment content while 34% reported fast, seamless, and secure access and consumption of news.
To know more about VPN, check out this detailed what is VPN software guide.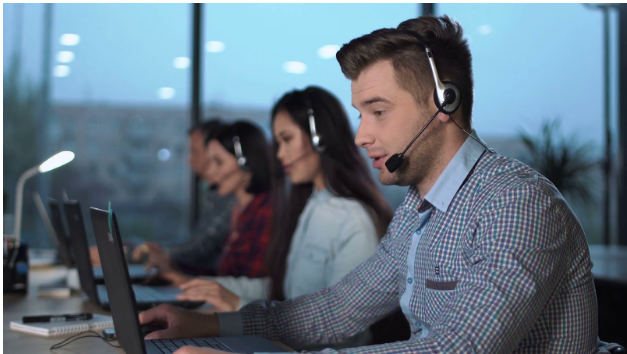 3. Online Retail Industry
The online retail sector is currently valued at $3.4 trillion and is responsible for 13.7% of global retail revenue in 2019. With the impending increase of international digital buyers this year, approximately 1.92 billion people, there is no way to go but up.
People prefer to buy things online because it's fast, easy, and generally secure. Through their desktops, laptops, and mobile devices, online consumers don't have to leave their homes and set a foot inside a retail store so they can purchase things they want or need. 
Consumers put great value on such convenience and security. And online retail players are aware of that. Thus, businesses have set high standards when it comes to hosting websites, deployment of e-commerce mobile apps, and more. Online retailers and merchants emphasize their need for responsive websites that are suited for desktop and mobile platforms. They demand online stores with security measures that comply with industry standards.
There are 1.92 billion online shoppers all over the world. Almost 50% shop through their smartphones based on this m commerce statistics. This pushes the need for mobile-optimized stores and native eCommerce apps for mobile phones and tablets. Ignoring the mobile commerce market means businesses will miss out on the potential revenues such a sector generates.
But businesses, even the startups and small ones, understand they need to be mobile-friendly in order to survive, compete, and thrive. The hosting industry can expect more e-commerce companies and online retailers coming to them for e-commerce projects and services now and in the coming years.
Choose the Right Hosting Partner
It doesn't matter if you're spending thousands of dollars on the best website hosting service if you're stuck with a hosting product that isn't suited for your business at all. All those awesome features and capabilities yet you still feel shorthanded extorted and cheated. Picking the wrong hosting partner will trap you in a contract that is so expensive to get out to.
With the right and lengthy research going over a few but thorough web hosting comparison reviews and articles, you can save your company thousands of dollars and millions of heartaches. There are no fixed standards for the best website hosting provider. Each business has its own set of hosting requirements based on traffic, location, budget, and other factors.
What you can do is determine what your business really requires and find a reliable web hosting provider of excellent repute that can give you the hosting package that is wholly suited for your organization but can scale when needed. Do that and you'll have years of a great partnership with that hosting company, regardless of the sector your business operates in.