In this post, we'll go over what AutoSSL is and how to enable it.
Every customer's web host account has an AutoSSL option which can be turned on and turned off. When WordPress is installed, AutoSSL is toggled to 'on' in the Hosting SSL Certificates page for existing accounts, or Free SSL Certificate is toggled to 'on' in the Security section of the control panel for new accounts.
Follow the following Toggle the steps below. AutoSSL.
1. log in to your "WHM account as root user"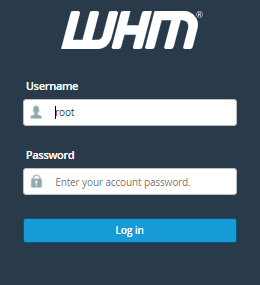 2. Search for the "SSL/TLS" from the Search bar
3. Now click on the "Manage AutoSSL"
4. Click on the "Toggle Switch"

We hope that you now have a good understanding of How do you enable AutoSSL. If you continue to have problems with the protocol outlined above, If you need assistance with this tutorial, please contact us via live chat.