In this article, we'll show you how to find your shared IP address in cPanel. You can use Shared IP addresses for DNS modifications, such as pointing A records.
Follow the steps to find your IP Address
1. Log into your "cPanel account"
2. On your right side, you can see "General" and click on the "Server Information"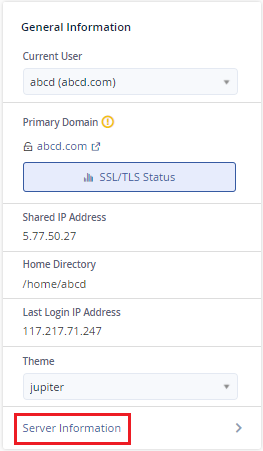 3. Find out what your IP address is for your account. This says Shared IP Address, depending on how your account is set up.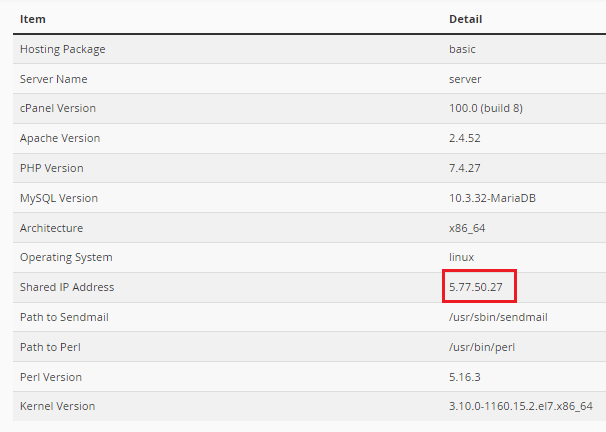 Was this article useful to you? If you continue to have problems with the outlined above, please contact the bodHOST Team for constructive assistance 24×7.
Read Also: How to Change Site's IP Address from WHM