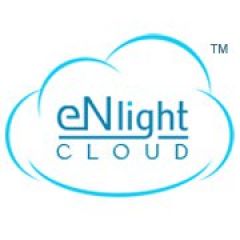 Cloud web hosting can be used for the hosting of powerful virtual machines that can mimic the performance of a dedicated server to some extent and the cloud is being seen as a more affordable option to dedicated server hosting by businesses of all sizes. The eNlight platform used by Bodhost for enterprise cloud hosting allows you to specify the precise units of resources that you would like to form the heart of your VM; this is designed as a method that can provide good value for money because you will only ever be paying for the resources that you want and are using, whilst if a virtual machine is going to be replacing a physical server then you can configure the resources of the VM to match those of the original dedicated server.
Bodhost offers ones of the most reliable cloud platforms available, with our eNlight hosting services being accompanied by a 99.95% uptime guarantee so you can be assured that your servers and website will always be accessible when you need them to be. Our cloud clusters are designed with the following architecture to maximize the availability of resources and uptime:
The storage of content on your virtual machines is delegated to central SANs (Storage Area Networks) that are designed to provide a more secure data hosting service
Your virtual machine will pull resources from a central pool that is formed of resources from multiple servers, therefore meaning that even if one server in the cloud crashes, the uptime and availability of your virtual machine(s) won't be compromised
We offer auto-scaling for times when your virtual machines may be running low on resources due to excessive loads, this means that resources will be automatically allocated so that the load can be managed properly and the stability of your VM isn't compromised.
Bodhost offers eNlight hosting in two different forms: you can choose enterprise cloud hosting, which will enable you to make use of the shared cloud for affordable cloud hosting and is the ideal solution if you aren't looking to use many virtual machines; we can also offer larger businesses an eNlight-based private cloud hosting solution that will offer you the same benefits as the shared cloud, albeit with full control over the entire cloud and greater room to create powerful virtual machines.
If you are concerned about your demands from cloud hosting being too much for a shared cloud environment, as may be the case if you are wanting to migrate multiple dedicated servers to the cloud, then you should contact the Bod sales team who can provide you with advice on how to go about moving from dedicated hosting to the cloud.
Web Hosting Migration
Once you have selected the most appropriate cloud service for your needs from Bodhost, you will need to begin the process of planning the migration of the data from your dedicated and on-site servers to identical cloud virtual machines. By choosing the cloud over physical servers, you will be able to introduce cost savings into your business, as the cloud will be cheaper to run. The following methods are seen as best practice when migrating servers of any kind:
Capturing an image of the hard drive of the server at the beginning of the process ensures that this can be used to image a new virtual machine so that all settings and files are transferred over and are available once the new virtual machine has been provisioned professionally
If you are going to be using a web hosting control panel such as cPanel at both ends of the migration process then these applications generally have their own migration facilities built-in that will transfer data between servers for you automatically and will complete the account setup process automatically
It is important for you to take a full back up of the original data before you begin the migration process because if an issue occurs during the data migration then you could be faced with an issue where the data and servers at both ends becomes corrupted, the result of which could be mass data loss.
If you are unsure of how to pursue the migration of your physical servers into the cloud then Bodhost's 24×7 support team are here to assist you in any way they can.