Linux reseller web hosting is well known as cpanel reseller hosting. Maximum resellers prefer Linux reseller hosting. Linux is a popular open-source operating system for a large number of existing online business owners and also a large number of upcoming online business owners. The demand for Linux reseller hosting is growing as per the growth of the web hosting market. The cause of the huge demand for Linux reseller hosting is its easy affordability, good stability, excellent security, and huge popularity.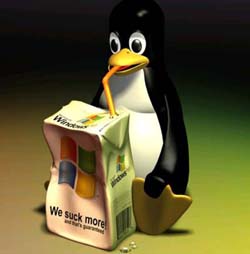 Linux web servers are capable to host lots of domains. Users get some very good features with Linux, such as different types of control panels like the cPanel/WHM control panel. If users have a website with PHP script and MySQL database management system then Linux reseller hosting would be suitable a option for them.
Because of the consistent progresses in the Linux-based applications appropriate for regular as well as specific businesses, even the bigger global organizations prefer Linux hosting. This further inspires the web and Linux programmers to improve and establish new and better tools and applications specific to Linux web hosting services at affordable prices because Linux applications are based on open-source free or low-cost solutions.
A very effective point about Linux hosting solutions is that the most attractive, professional, and top-quality features are very cost-effective. Compared to the other operating system-based web hosting Linux reseller hosting is a more cost-effective option and on the other hand windows reseller hosting is more costly than Linux because of the license cost.
Actually, Linux OS is very fast, very secure, easily affordable, scalable, stable, and also a very reliable system which makes Linux web hosting very popular. For these advantageous features, the reseller account owners can promote and sell Linux reseller hosting very smoothly. Linux is an easily operable operating system for existing users as well as new users. Users can manage their Linux reseller hosting very smoothly with a control panel.