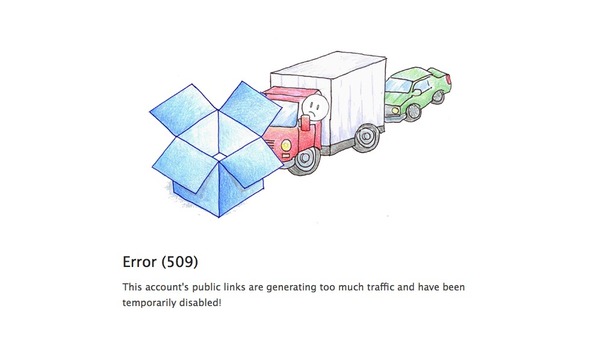 Are you getting this message "The server is temporarily unable to service your request as the site owner reaching his/her bandwidth limit, please try again?" You might be annoyed with your web host provider, right? But it's not your host provider to be blamed. It's actually your fault that you have started exceeding the limit of the bandwidth you had chosen. So, what's the solution to it?
Before finding a solution to this, you need to understand what error code 509 is? The error code 509 is a state (status code) of the web server, which despite being used by quite a few applications on web servers, not part of any standard or is defined in RFCs.
This is a generic error message that appears when the website where the message is shown, has reached its traffic limit (data transfer) defined.
When you subscribe to a web hosting service, your plan is always associated with a traffic limit that is usually calculated every month. As the popularity of your website and purpose of it grows beyond your expectation, the monthly traffic should be a factor to consider when choosing your next hosting plan.
What shall you do if this message appears?
If you have a traditional hosting plan (such as: Shared web hosting / Reseller hosting / VPS hosting /Dedicated server hosting) with bodHOST, our system will automatically send you notification messages when you are close to the limit of monthly traffic of your website. Then you can just contact us via Live chat or Phone or Submit a ticket to upgrade your service and also to update your plan to one that has enough traffic to your website.
Although, this is not a case with our Cloud Server Hosting solution, as eNlight Cloud automatically scales up or down required resources according to the requirements.
Some web hosting companies in the market promote plans with unlimited monthly traffic, which can cause even more problems than having a set limit and exceed monthly traffic. In many cases, the servers cannot handle the traffic load in and out and become unresponsive due to lack of resources in the system. The bottom line is, it is not unlimited traffic a good ally of technical limitations; despite being a marketing strategy used by many companies the truth is there is no such thing as unlimited.