About Linux Hosting
If any user's website is developed with open-source software and they want to find out any open-source operating system then Linux VPS hosting would be suitable for them. In case of Linux VPS hosting, the operating system Linux is very compatible with PHP.
Linux is like a playing field for programmers across the world- as a result we see countless applications being created, modified and tested constantly. So it proves that Linux hosting always keeps the window open to let in fresh air of modern revelation. As per this point of view nothing beats Linux hosting for an avid user.
Other than the previously discussed advantages, there is one more advantage. Linux is a very cheap option for users. The reason is that user gets maximum application softwares free of cost for install and use. So they have to pay only for the maintenance of the server. The use of open source software allows for savings on overheads like license fees- and hosting companies can then pass on this cost saving to its customers who opt for Linux hosting.
For your information we mention some very popular open source and PHP based softwares User can use these softwares very smoothly with Linux hosting.
For eCommerce Shopping Cart, users can use OS Commerce, Zen-Cart etc. softwares
For content Management System (CMS), users can use Drupal, PHP-Nuke, Mambo etc. softwares
For blog users can use WordPress, Nucleus CMS etc. softwares.
For photo Gallery users can use 4Images, Coppermine etc. softwares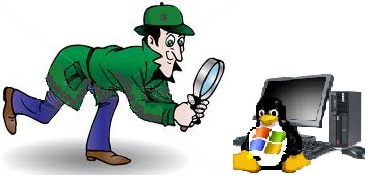 About Windows Hosting
In case of windows VPS hosting Microsoft's products Windows software is used for the host server. comparison to Linux VPS hosting, Windows VPS hosting permits integration mainly with Microsoft's own products and services. Such as, If any user wants to create dynamic web content, then they have to utilize ASP (Active Server Pages) or the advanced ASP.NET as his/ her programming language. Above mentioned both are developed by Microsoft to be linked to SQL databases.
For your information, if any users select MySQL as their database, then Linux hosting or windows hosting any one would be suitable for them. But in case users select MS Access as their data base, then they have to choose windows hosting.
If users choose CGI / Perl then they have some limitation with windows VPS hosting. SO, if you like perl script and really want use that then Linux hosting would be suitable for you. On the other hand, if any users choose FrontPage then they have to choose windows hosting for this extension because Linux doesn't support it.
Many people believe that windows hosting interface is more easy to use than Linux hosting interface.
There is an argument that the user interface for Windows hosting is much simpler between the two. But recently, Linux has made improvements on this front.
Last of all if we consider Linux hosting and windows hosting on the basis of cost, then we can get the result that, Linux hosting is cheaper than windows hosting. The more cost of windows hosting is not only for the proprietary software but also the cost of Windows servers is another one main reason of costly windows hosting than Linux hosting.