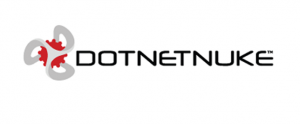 Easy, simple, and professional, DotNetNuke 7.0 is getting stronger. Those who do not know this solution yet, should try at-least once.
Content management systems are an important part of the Internet world and DotNetNuke (DNN) is a product available under BSD open source license. So this is the great opportunity for those webmasters, who are looking for Windows based CMS platform.
Menu, a completely redesigned control panel, which is capable of managing the content and a rich text editor functions, backup and automatic update (with display differences). Furthermore it also has the ability to share content between multiple instances CMS, etc..
CMS For Professionals
The presence of a simplified system installation and improvements in CSS support is specially specified for administrators and developers. In addition to this a layer of abstraction that facilitate access to data, a framework to simplify the creation of web services accessing DNN 7.0 and support for the new Razor Microsoft.
Integration with Microsoft solutions is in progress. Users will be able to connect to the CMS via their Active Directory credentials. DotNetNuke Enterprise Edition will also easily publish documents on SharePoint CMS, via a dedicated connector.
An affordable product
"We are very pleased with the enthusiasm of our latest version, because we have worked hard to provide the best value to our community and our commercial customers", said Shaun Walker , Co-founder and CTO of DotNetNuke.
"With 7.0 DNN, we offer an user friendly interface that we believe is more intuitive and affordable. At the same time, we carried out an upgrade to offer web designers and application developers our platform of development which is the most modern and most advanced to date.