Every year, the Fourth of July or July 4th has been celebrated as a federal holiday in the USA since 1941. However, the Independence Day celebrations date back to the 18th Century and the American Revolution. On July 2nd, 1776, the Continental Congress voted in favor of USA Independence, and two days later, from the 13 colonies adopted the Declaration of Independence. This historic document was drafted by Thomas Jefferson. From 1776 till today, July 4th has been celebrated as the Independence Day of the USA. The celebration ranges from festivities, fireworks, parades to casual family gatherings, and eating together.
We all know that we are suffering from the worst pandemic of this century- COVID-19, making it nearly impossible to celebrate this year's Independence Day with great pomp and show. But this doesn't mean you can't celebrate Independence Day.
As a customer-oriented web hosting provider always, bodHOST has decided to be a part of your Independence Day celebrations while staying at home with our exciting web hosting offers. You must be wondering what our Independence Day Web Hosting Offers are.
So, the following are the irresistible offers that we have come up for this year's Independence Day-
To avail, this offer click here
1. Web Hosting with Free Domain at Just $1!!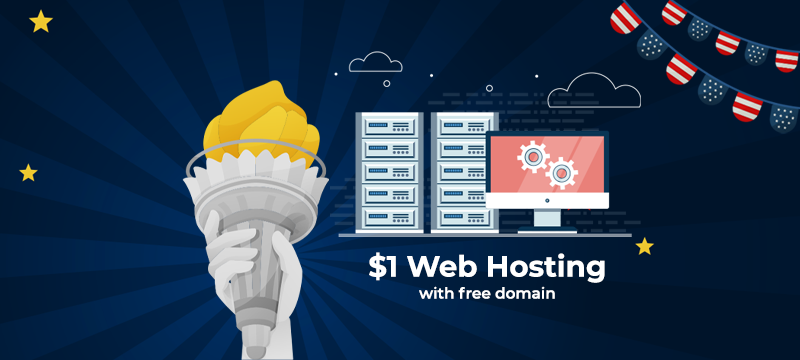 2. 50% OFF on SSL Certificates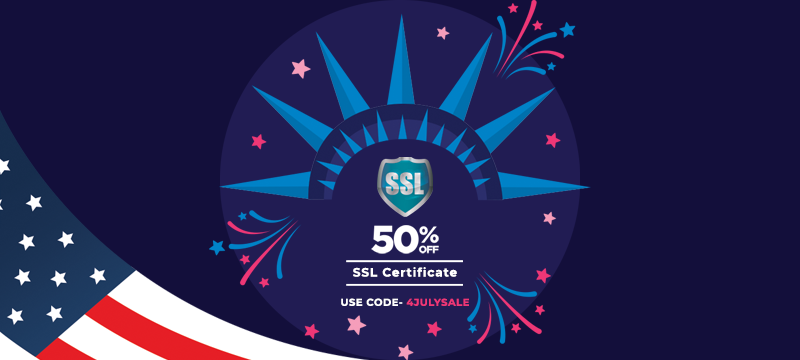 Independence Day Coupon Code- 4JULYSALE | Avail Offer Now
3. 30% OFF on Dedicated Servers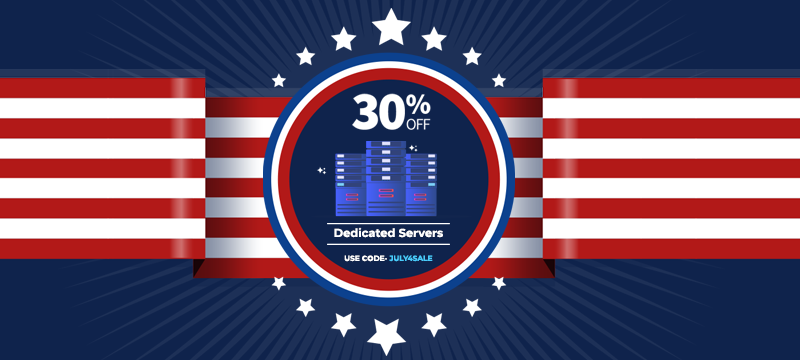 Independence Day Coupon Code- JULY4SALE | Avail Offer Now
4. 30% OFF Linux Windows VPS Hosting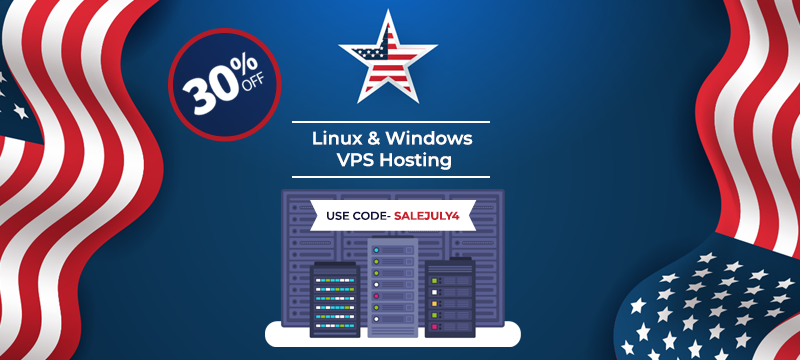 Independence Day Coupon Code- SALEJULY4 | Avail Offer Now
So, how to avail these Independence Day web hosting offers? All you need to do is visit the links mentioned above and add your desired web hosting service to the cart with their respective coupon codes. Remember to leverage these exciting offers well in time to enjoy their benefits.
Hurry! Before it's too late. Wishing all you a Happy and Safe Independence Day 2020 from the entire bodHOST Team.
P.S. Do share the above exciting Independence Day Web Hosting offers with your near and dear ones.
*Offer valid till July 31st, 2020