In this article, learn to install a free Let's Encrypt SSL Certificate for a domain using Plesk Onyx.
Important Note:
Before securing your domain using a Let's Encrypt SSL, ensure that the domain resolves to the Public IP address of the Plesk server over the Internet.
Steps for Installing
1. For installing an SSL certificate in Plesk, you need to follow the instructions given here-
2. Login to your Plesk Account
3. Click on the Extensions present on the left panel
In the Extensions, look for Let's Encrypt. Once you have searched for it, click on Open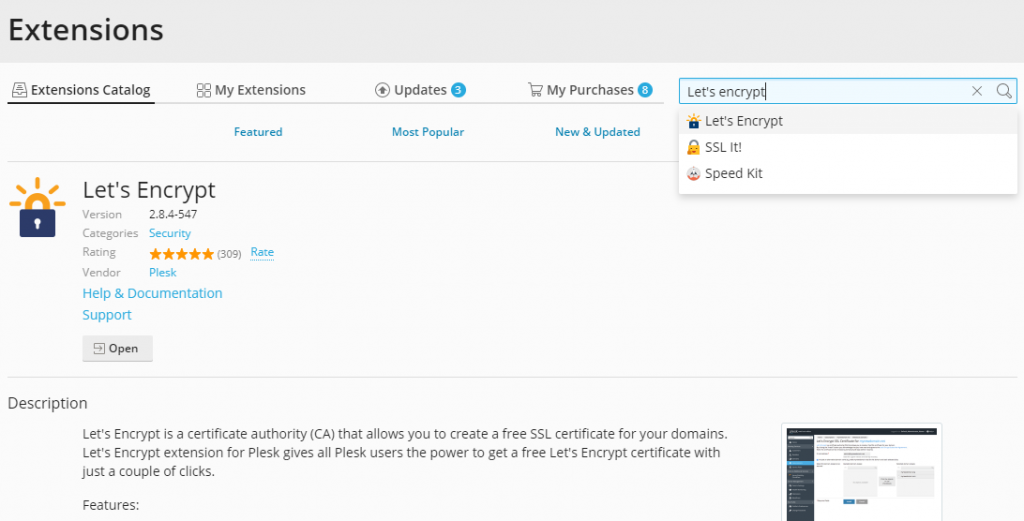 4. When the Let's Encrypt window opens, it contains a list of all domains that you have. Click on the domain for which you wish to install the SSL Certificate.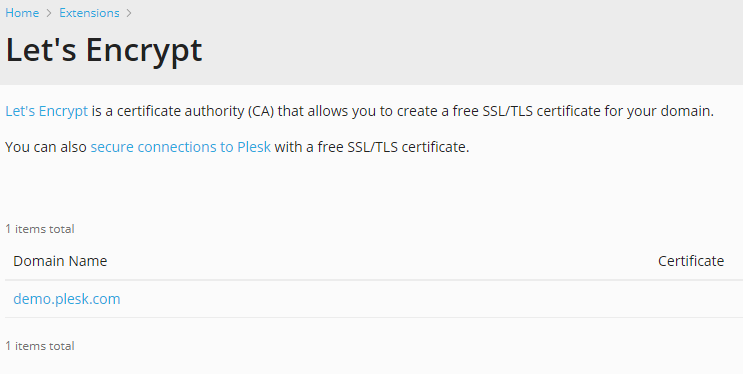 5. A new screen appears for completing the installation process of the selected domain.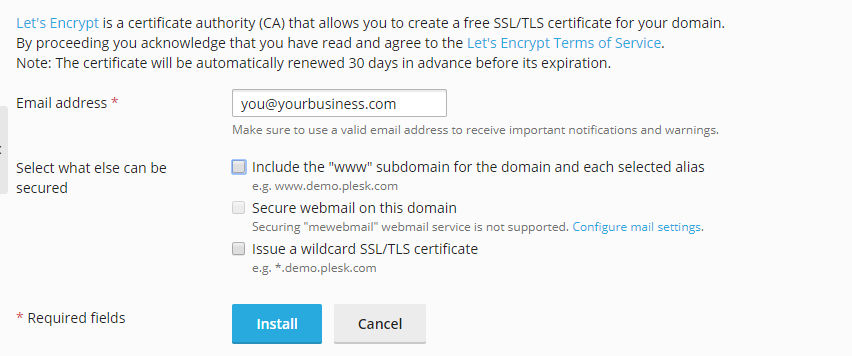 6. Fill the email address for receiving the important updates.
7. Choose your options. Plesk recommends using the 'www' subdomain for the domain and every selected alias together with the Secure webmail on this domain option.
8. Lastly, click on Install. Clicking on Install generates the SSL Certificate, and using this; you can secure the selected domain. Let's Encrypt certificates remain valid for 90 Days and get automatically renewed by the Let's Encrypt extension