In this article, we'll guide you through the process of installing the ClamAV plugin in cPanel. ClamAV, a popular open-source antivirus scanner, empowers cPanel users to perform email scans and assess their home directories for potentially harmful files using this plugin.
Note: To install the ClamAV, you need to have root access to your VPS (Virtual Private Server) or dedicated server, or else, you can contact your support team for help in installing the ClamAV antivirus plugin.
Follow these steps to install ClamAV
1. Log into "WHM" as the root account.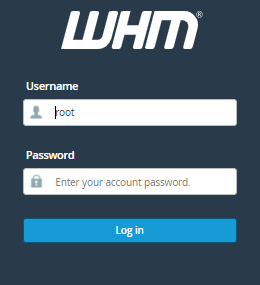 2. Search the "Manage Plugins" tool from the "cPanel" search bar.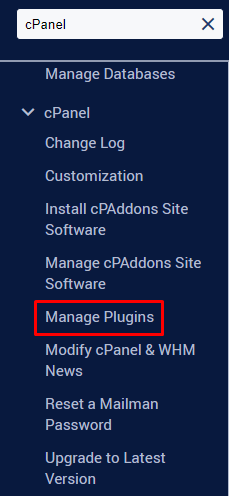 3. Click on the "Install ClamAV for cPanel".
Note: The installation process may take time, possibly extending beyond 10 minutes. We kindly ask for your patience and request that you avoid closing the web browser until the installation is successfully completed. Once finished, you will see a confirmation message at the bottom of the screen, indicating the successful installation of "ClamAV for cPanel."
4. Now, log out from the "WHM", and log in again.
5. Type "ClamAV" from the search tool.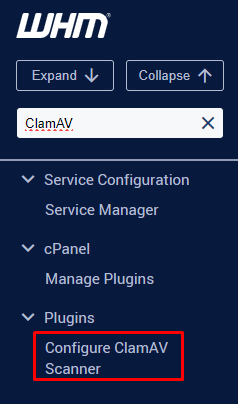 6. Now, you have the option to configure global scan permissions according to your preferences. If you want to grant all cPanel users the ability to scan their content, simply check the boxes next to "Scan Entire Home Directory," "Scan Mail," "Scan Public FTP Space," and "Scan Public Web Space," and then click "Save."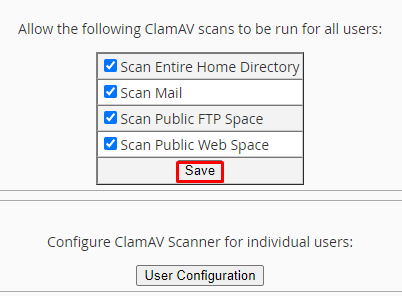 In this way, you follow these steps and install & configure a Virus Scanner in cPanel.