You'll learn how to add an FTP account in Plesk for each user in this tutorial.
To create a new FTP account in Plesk, follow these steps:
1. From the Websites & Domains menu, choose FTP Access.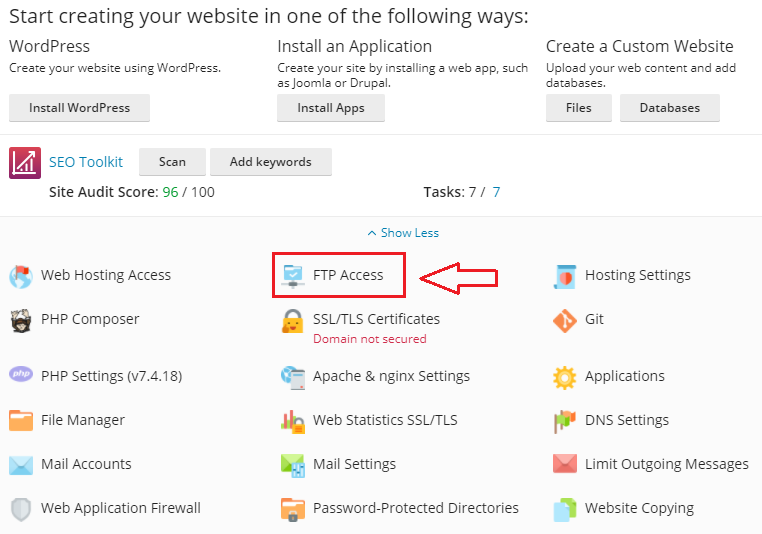 2. Select Add FTP Account from the drop-down menu.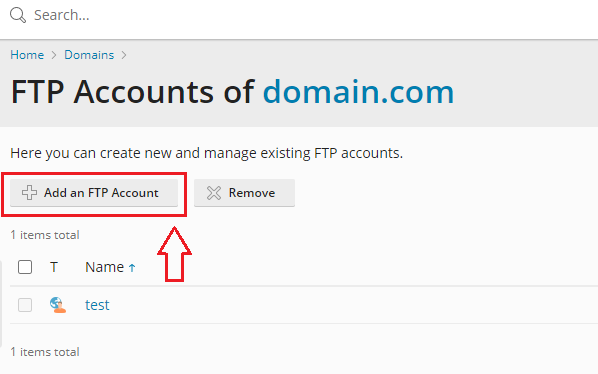 It displays the following: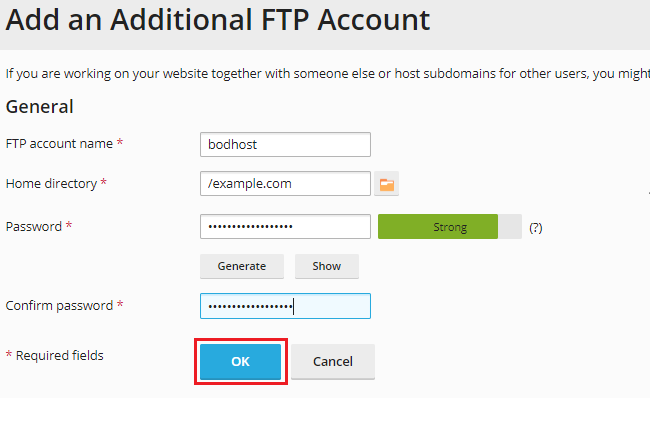 3. Fill up the blanks with the chosen FTP name.
4. Choose the directory to which the user will be sent when he or she connects to the FTP account. Password for FTP.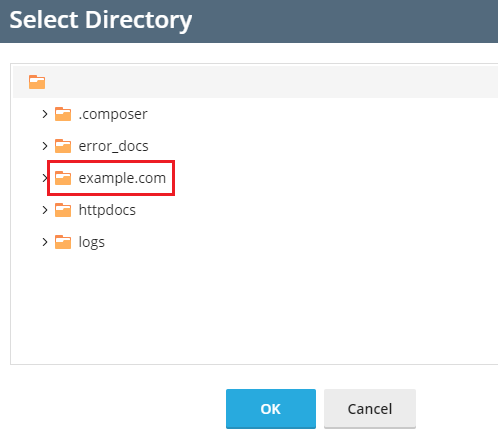 5. Password: Enter the password or have it generated by the system. Confirm it once again.
6. Click OK.
7. You will receive a success message and be able to see your new FTP account after clicking the ok button.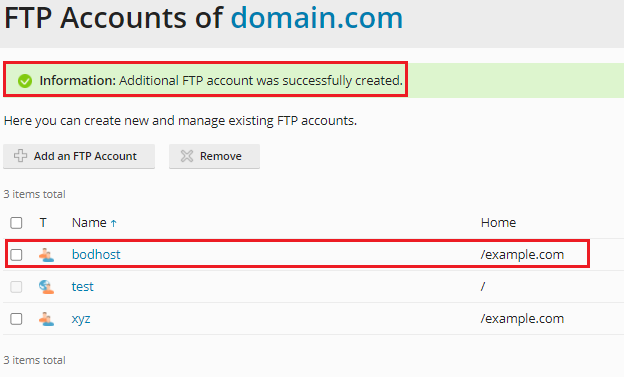 In such a way you can add FTP account in Plesk. Don't forget to check our Knowledge Base area for regular updates. If you require any extra assistance, please contact bodHOST team now.