This guide will teach you how to see What Apps Are Installed In My Plesk Reseller Account
1. Enter into the Plesk control panel.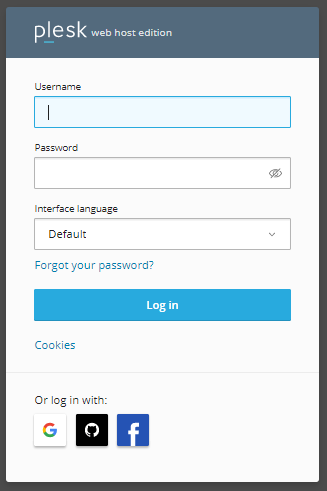 2. Click on "Tool and Settings" from the drop-down menu on the left-hand side.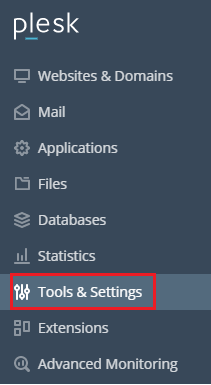 3. Click on 'Application Vault' in the new window that appears.
4. There are two options in Application Vault. And they are "Installed Apps" and "My Apps". You'll be able to see a summary of all the installed applications on the reseller account here.

5. You will be able to change the settings of your applications when you click on the option that says Update Settings in Installed Apps.

6. You'll also see the option to forcefully update all of your installed apps or to update selected apps automatically.
7. After you've chosen the necessary option, click 'OK.'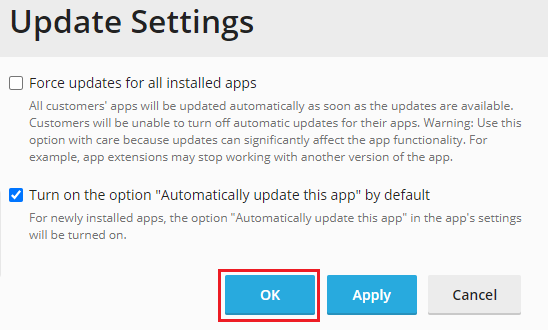 8. You can see all of your installed applications when you select the second option 'My Apps', and you may add or uninstall any application you wish as shown in the image given below.

Congratulations! This way you are successful in finding out which Apps are installed in your Plesk Reseller Account. For more such guidance, don't forget to check our articles on the site and for any help contact our support team whenever you want.