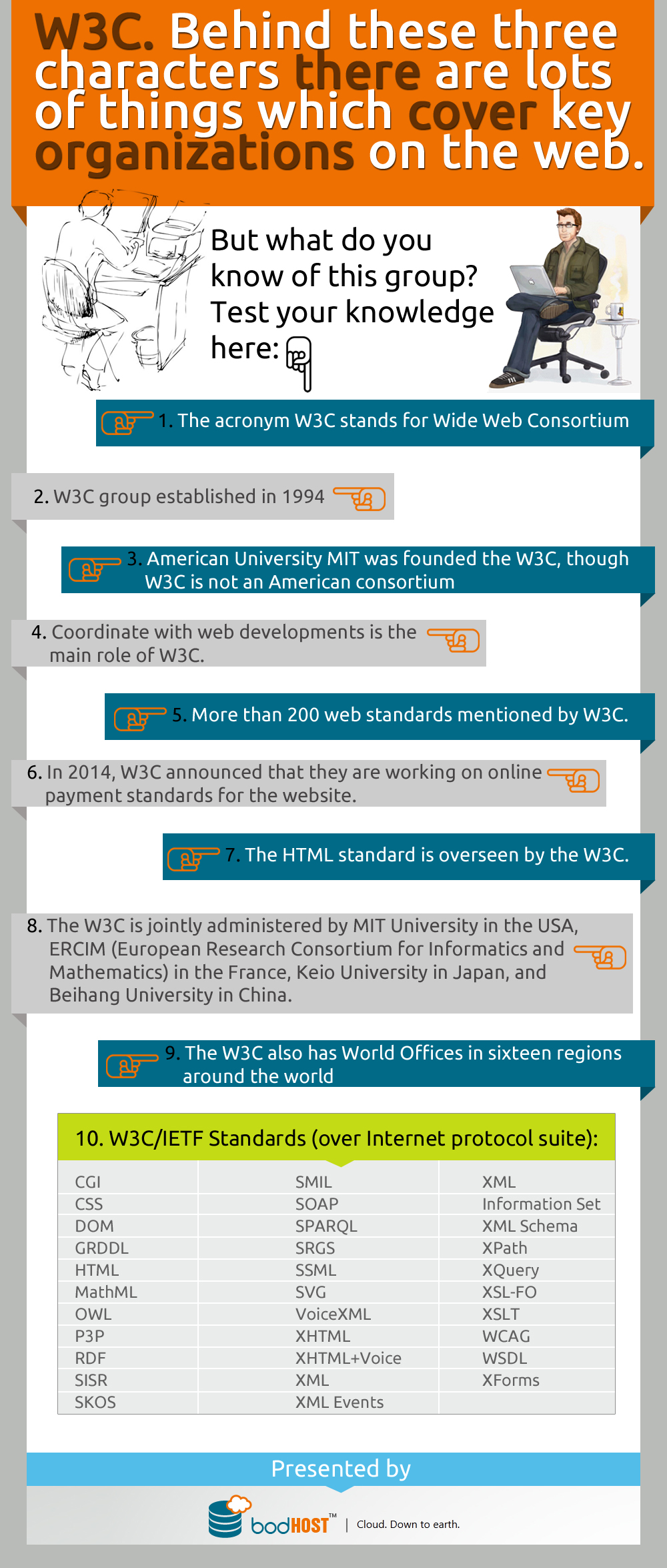 W3C. Behind these three characters there are lots of things which cover key organizations on the web. But what do you know about this group? Test your knowledge here:
1 – The acronym W3C stands for Wide Web Consortium
2 – W3C group established in 1994
3 – American University, MIT was founded the W3C, though W3C is not an American consortium
4 – Coordinate with web developments is the main role of W3C.
5 – More than 200 web standards maintained by W3C.
6 – In 2014, W3C announced that they are working on online payment standards for the websites.
7 – The HTML standard is overseen by the W3C.
8 – The W3C is jointly administered by MIT University in the USA, ERCIM (European Research Consortium for Informatics and Mathematics) in the France, Keio University in Japan, and Beihang University in China.
9 – The W3C also has World Offices in sixteen regions around the world
10 – W3C/IETF Standards (over Internet protocol suite):
| | | |
| --- | --- | --- |
| CGI | SMIL | XML Information Set |
| CSS | SOAP | XML Schema |
| DOM | SPARQL | XPath |
| GRDDL | SRGS | XQuery |
| HTML | SSML | XSL-FO |
| MathML | SVG | XSLT |
| OWL | VoiceXML | WCAG |
| P3P | XHTML | WSDL |
| RDF | XHTML+Voice | XForms |
| SISR | XML | |
| SKOS | XML Events | |