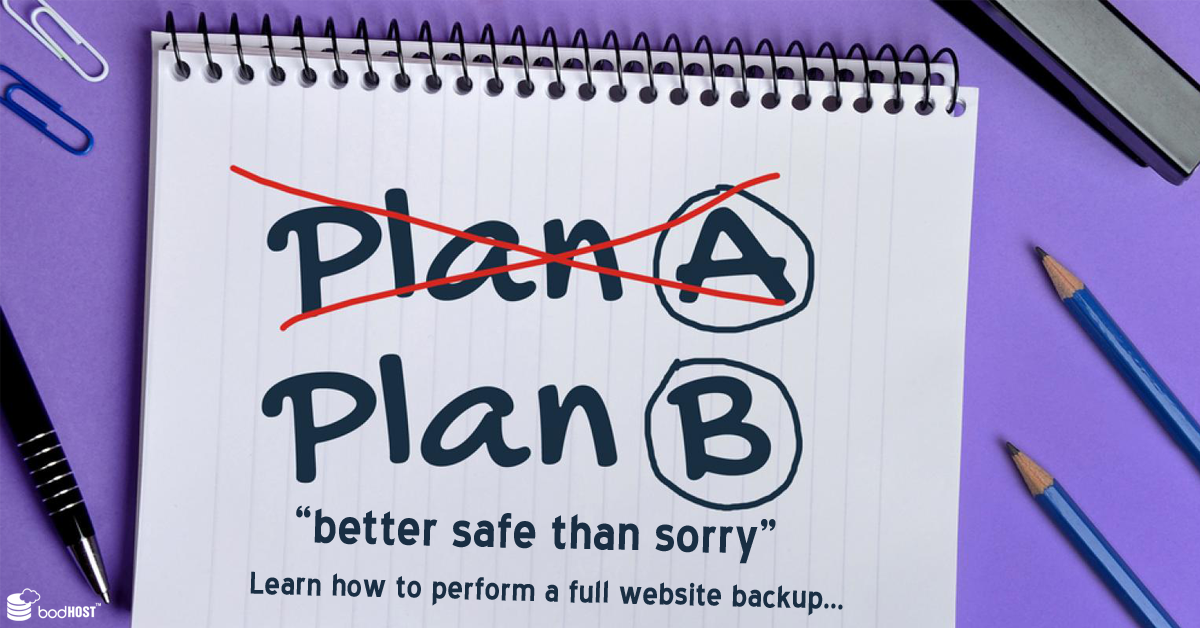 Performing a backup within your cPanel is a simple and straightforward process.  Normally we recommend our clients take their own backups. Backups on Shared and Reseller servers are guaranteed, but it is always good to have own copy of backups, as we all know "better safe than sorry" is the key to success. Knowing this our clients can make the best decision when buying hosting.
Getting a direct backup from your cPanel is a straightforward and easy process. Here is how you do it:
First you must log into your channel
Go to the files sub section and look for the backups link
Choose complete a full website backup
Make the "Home Directory" the backup destination
After performing the steps, let the process run for a few minutes and when you come back and refresh you should now see the backup available to download. Ensure that you download it to your local machine and keep it in a safe place.
Remember if you have stored your backup in your home directory you must delete from your server after completely downloading it. This is to control space. Downloading will cause your space to fill up quickly if you don't delete them. To do this use the file manager option in your cPanel, browse to home, find the backup and delete it. Always empty your cPanel file manager trash to free up space.
The compressed file that stores all of your information is stored in .tar .gz format. With this format you can completely restore your site on any cPanel server wherever you are. You can rest peacefully, knowing that your site is now safe and can always be quickly restored.