We'll go over what FTP is and how to set up an FTP account in cPanel in this tutorial. Using FTP, each user can use the same cPanel (Control Panel) with username and password, but you can create additional FTP Accounts at any time from your cPanel.
What is FTP?
FTP (File Transfer Protocol) is a network for transmitting data or files from one computer to another across a TCP/IP network, such as the Internet. It also enables individuals and groups to share and exchange data both within and outside of businesses, workplaces, and at home. FTP was one of the first solutions to address this problem, and it is still the second most widely used protocol today.
Follow the following steps below to Create an FTP account in cPanel.
1. You need to login into your "cPanel account"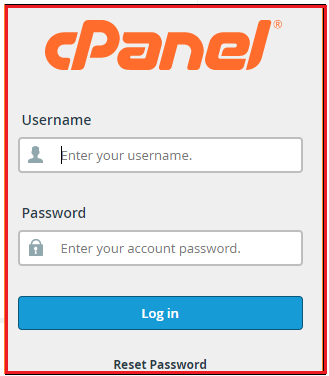 2. Search for the Files option and click on the "FTP Accounts"

3. Fill up the all details to create your account.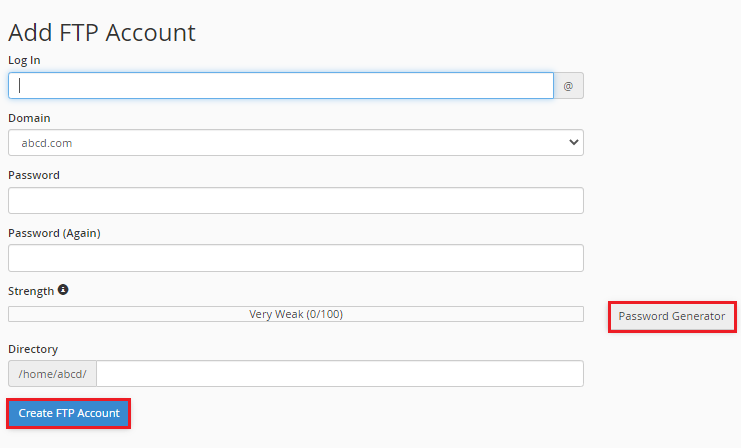 Note - Type a strong password in this field. Do you require assistance with creating a secure password? To build a strong password, use the Password Generator button or read our entire Password Strength and Security advice. 
5. Once you've done filling out your information, click the Create FTP account option. As you can see, there will be an "Account Created" indication on the screen.
In this way, your cPanel FTP account has been created.
Conclusion
Was this information helpful to you? Then you'll be grateful for our support. With the Hosting difference, you may get a pre-secured, pre-optimized website right now. If you require any additional assistance, please submit a request to our support team. We'd be happy to take a look.