This article will demonstrate How to Set Up Email Notifications Using cPanel/WHM.
As a VPS user, there will be times when your server will experience major issues/changes such as Account Creation, Exceeding Memory Limits, and so on. You can configure email notifications for cPanel accounts via WHM to notify you of issues on your server.
To Configure Email Notifications
1. Log in with your root account to the "WHM Panel"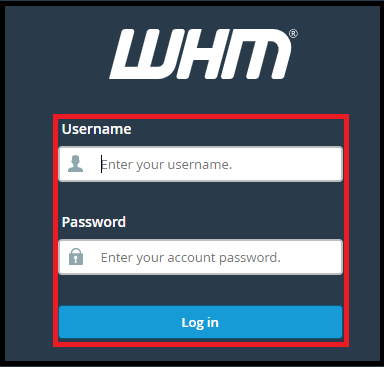 2. From the navigation menu, select "Server Configuration"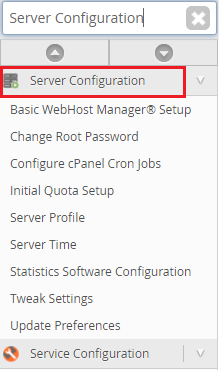 3. Select "Basic WebHost Manager®" Setup from the menu.

4. Select the "Contact Information tab" from the menu.
5. You'll have to look for it. If there is an issue with this server field, enter one or more email addresses to contact. The server will send notifications to the email address you give here.

In the text field, type the email address.
Note:- If you want to enter several email addresses, use a comma to separate each address.
6. After you've entered your email address, scroll down to the bottom and click "Save Changes"
The email address will be saved on the server so that you can receive notifications.
You must now customize the notification settings based on the importance of the notifications.
7. Return to the "WHM interface's Home page"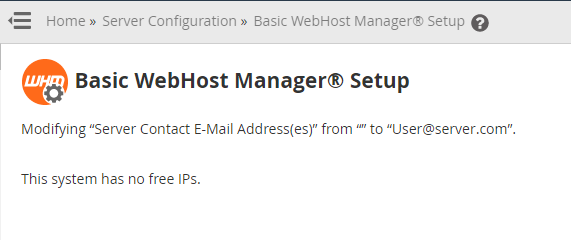 8. From the navigation menu, select the "Server Contacts option"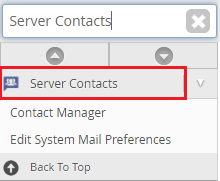 9. Go to "Contact Manager and choose it"

You can change the system settings here to send mail notifications based on priority
10. Select the priority of mail notifications you wish to receive from the drop-down list in the Receives column of the Email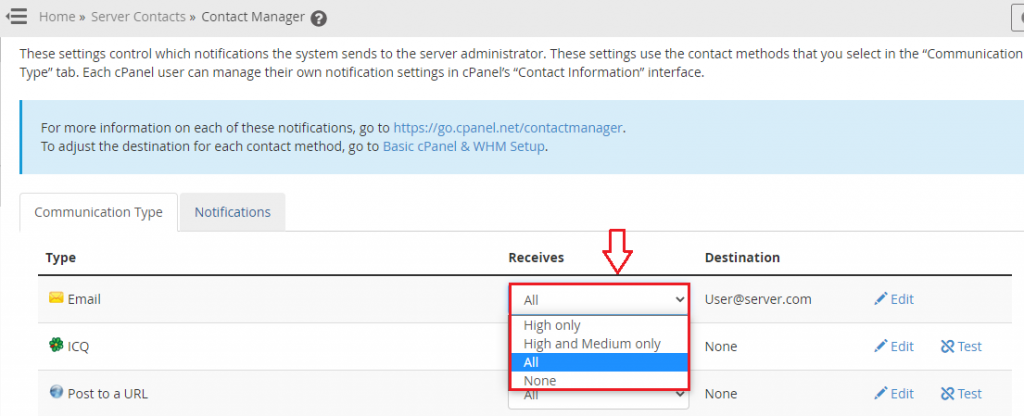 11. You may choose the Alert Type and even a priority level from the drop-down list in the Importance column if you go to the "Notifications tab"
The system will send email notifications for the Alert Types you've chosen.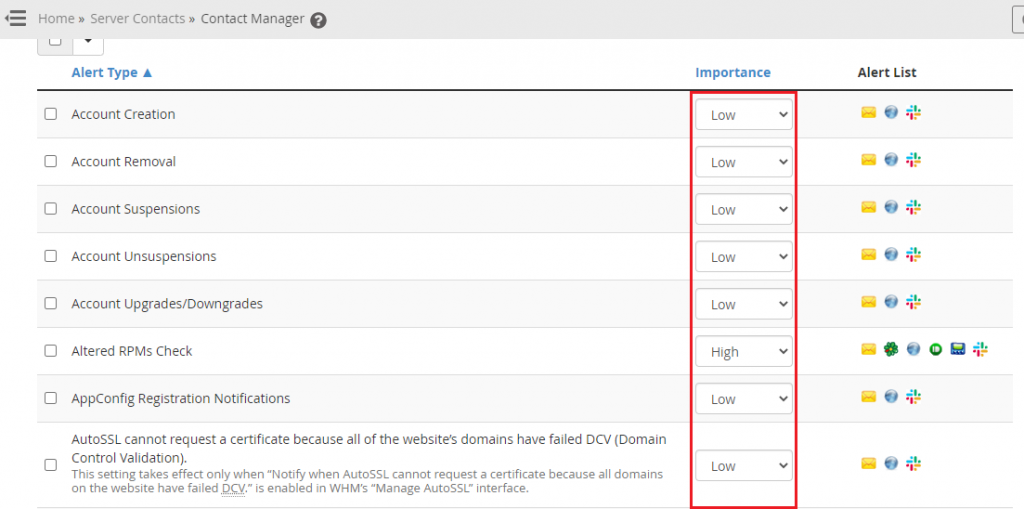 12. Make the necessary adjustments and then click the "Save button"
With it, you'll have finished configuring your cPanel server's mail notifications. However, if you are still facing any difficulty in the procedure mentioned above, feel free to reach out to the bodHOST Team for proactive support 24×7