In this article, you'll discover how to choose the best Softaculous script. It provides a wide choice of scripts. You will get a wide choice of possibilities from which to choose, regardless of the type of script you desire.
Follow the following steps to get the most suitable softaculous script.
1. Log into your "cPanel account as root user"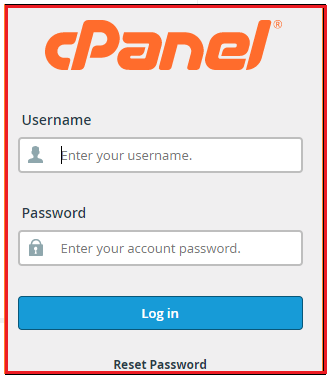 2. Click on "Softaculous Apps Installer".
3. Select Any "Script" which you want to choose.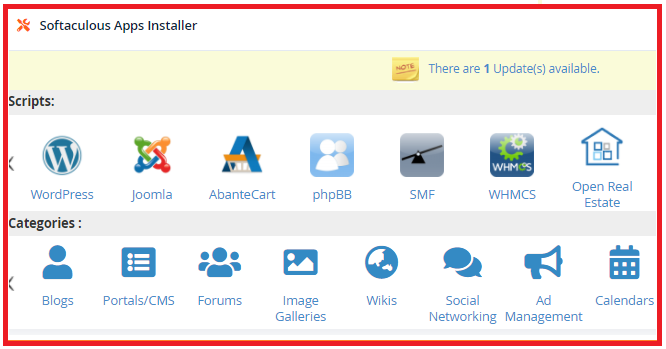 Note - You will find many different sorts of scripts and categories from which to choose.
5. If you click on any of the script logos, you will be taken to a page where you can learn more about the script. you'll be taken to a website with a lot of information about the script, such as an introduction, benefits, photographs, demonstrations, ratings, reviews, and imports, as well as the number of people who have rated it and the overall average at the top.
6. For ex. – If we select "phpBB script"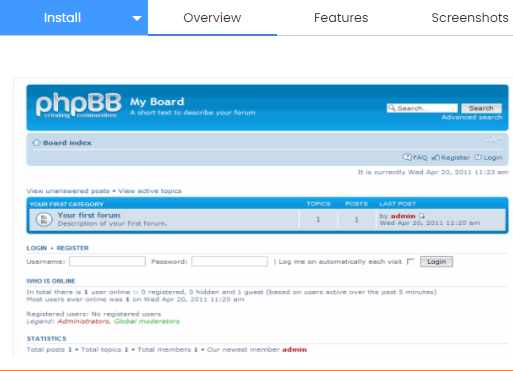 7. Check the script's demos, ratings, features, reviews, and screenshots, among other things. Then pick which option is best for you.

This brings our conversation to a close.
This article demonstrates how to utilize Softaculous to choose the best script for your needs. I hope you found it useful, and please do not hesitate to contact our bodHOST support team at any time if you require any assistance.