We will explain in this article In WHM, how do you change the server time.
This feature assists you in completing two tasks. You can configure the server's time zone and sync its time with a time server.
To Configure the Server Time
1.Access your "WHM as root"
2.Search for "Server Configuration"

3.Select "Server Time"

4.Choose your server's time zone from the dropdown menu and click "Change Timezone". It will set the time and date on your server accordingly.
Alternatively, you can sync the time zone with cPanel's time server by clicking on Sync Time with Time Server.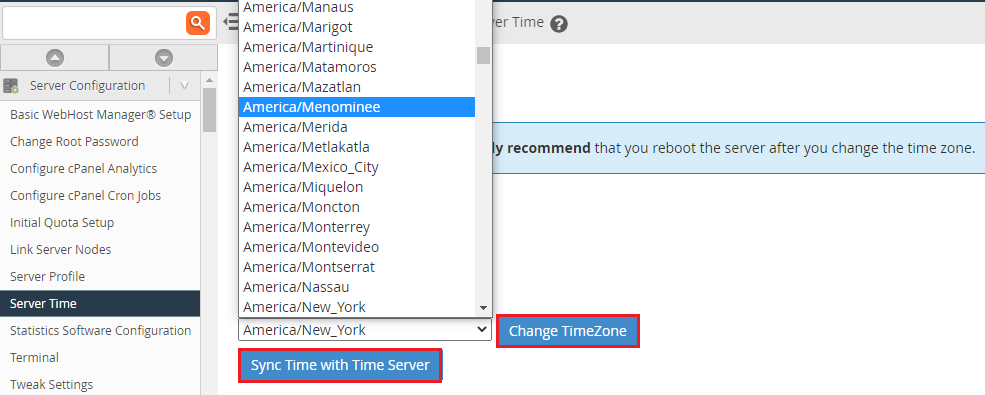 The entry is added in /etc/rc.local file on your server which syncs the time with rdate.cpanel.net
If you're having trouble setting or synchronizing your time, start a chat with one of our helpful support agents or submit a support ticket.