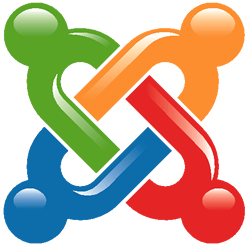 Joomla is one of the major systems of content management are available to website owners, developers, and designers. Since it is an open source, you can download and install at freely. For those seeking for an efficient and intuitive method of handling the large amount of content, while maintaining a professional appearance on the Web, Joomla can provide all this.
A little history Joomla born of separation between the development team and the organization that hired them. The team decided to separate due to internal conflicts over the values ​​of open source and the violation of the agreement. As the symbol of the spirit of open source, name, Joomla, is derived from the Swahili word meaning "all together." The first version was released in September 2005 and since then it has received numerous awards and a following around the world. As for his acceptance as a content management system, Joomla was downloaded more than 2.5 million times since its launch.
Stylish and Professional Appearance
For those customers seeking a stylish and professional image on the Internet, there are many tools that Joomla offers. The visual quality and appearance of the website are very important. Any business or professional group knows that appearance is vital to success. Joomla based sites benefit from its clean design and well made. Like any content management system, content, ie images, texts and videos are not linked to any 'look' particular. One of its main advantages is that you can change the design of the website very quickly and without much effort. Joomla Templates can cause amazing changes the look of the site in just a few steps.
What is a Joomla Template?
A Joomla template is simply a collection of files that are developed to control the appearance of the site, working with Joomla. Simply place the template files in the directory server and Joomla can implement them. By selecting the template that is active, the site can suffer dramatic changes in its design. Templates are divided into three categories: free, not free, and personal. Many web developers and designers offer free templates and can be downloaded in the form of open source packages. Free Joomla templates are not available for purchase and are of high quality. Finally, a web site owner can hire a web developer or a web designer to create a template that he new to your Joomla site. The latter option is more expensive but ideal for fantastic results. There is much competition in the marketplace templates. And it's perfect for improving the quality of templates.
As a content management system, Joomla provides the ability to manage the content of your website much easier. It is very convenient to keep its original site and with the help of professional design approach based on templates. With all these features and benefits, Joomla offers a powerful way to deploy and maintain a flexible and modern website.