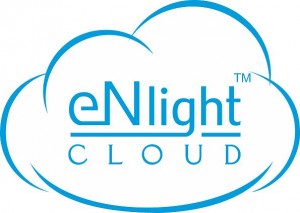 eNlight is an intelligent, auto scalable cloud that calculates the need for additional resources and the need to withdraw them as and when required, therefore providing a truly scalable environment. Equipped with an intuitive control panel, customers can easily manage their entire eNlight cloud including billing tasks, performance monitoring and creating virtual machines (VMs).
Let us see how you can use the eNlight control panel to add new VMs to your cloud. Once you complete the payment process, your account will be created and you will receive the login details to the eNlight panel. Once you login, you can start creating a VM in eNlight.
How can I create a new VM from the eNlight control panel?
It is very easy to create a new VM in eNlight. Click on "Create VM" button on right hand side of the eNlight panel.
In the box that appears next, you will be able to specify the Display Name, select 'Template' (operating system), define scaling of VM, define max. RAM and CPU.
Once you enter all the details according to your requirements, "Create VM". A pop up window will ask for confirmation of the new VM creation. Press "OK" to confirm.
Next, another screen will appear with the login details of your VM. Please save these details.
What other features are included in the eNlight panel to manage my VMs?
You have complete freedom with the panel to create, start, shut down, delete and restart VMs as and when your requirements change.
Is there a limit on the number of cloud servers I can create?
Absolutely not! You can create as many VMs as you wish on your eNlight cloud server. We have set a limit on the number of virtual servers a user can create on a single day; there is no restriction on the count of VMs that you can create.
How much control do I have on my virtual servers?
You have absolute control over your eNlight cloud virtual servers. You can manage your VMs as you want.
How can I check the resource usage of my VMs?
The intuitive control panel will let you see the live resources allocated to your server in the control panel. The usage stastics are updated every 5 minutes, you can check those logs for each of your VMs.
Can I create virtual servers for my customers? Can I monitor those VMs too?
Yes, you can create VMs for your customers with appropriate display names- and through the eNlight panel, you can monitor their usage as well.
What if I accidently delete one of my Virtual Servers? Will the files still be available?
Please be careful with deleting your VMs. We might keep the VMs for a short time, but we cannot guarantee the recovery of files from the deleted VMs. Also, in case we are able to recover the deleted VM, you will be charged for the time during which the VM was in deleted state.
What will be the speed of the each VM of eNlight cloud?
Each virtual machine will have hardware dependent CPU capabilities. Moreover the current setup has Intel(R) Xeon(R) CPU X5660 @ 2.80GHz each. We assign a certain number of VCPU to each virtual server. Every VCPU is of same speed as of the host CPU.
Will there be any hidden costs?
No. eNlight cloud works on pay-per-consume model, so you pay for only what you use. You will only be billed for new virtual server creation. Other than that, any third party software or additional IPs will be billed separately.