E-commerce has received an unprecedented boost due to the spike in online marketing. Following industry trends can help you attract more traffic and convert it into customers. This article maps out how you can keep your store at the front of the race throughout 2021 and beyond.
Market trends refer to certain patterns exhibited by customers in all industries.
An online store owner relies heavily on website traffic, as it brings in sales and customers. Employing the latest e-commerce trends can help your customers have a great experience and can in turn help boost your conversion revenue. E-commerce has become vital for our society since the pandemic. Covid 19 has made online shopping the epicentre of trade.
Here are the 5 Important E-Commerce Trends to Watch in 2021
1. Personalized Shopping Experiences are on a rise
A personalised shopping experience is what sets your online store above your competition in the eyes of your customer. A majority of customers prefer an experience that they can customise, which converts to revenue. So your strategy needs to revolve around this. Each and every purchase helps your revenue, and repeat customers especially provide a high Customer Lifetime Value (CLTV) and Return on Investment (ROI).
Long term relationships can be built on the foundation of personalisation that enhances your customer experience. A small gesture, like letting them know their favourite item is available or to recommend products depending on their history of purchase, can make a huge difference.
Adding membership functionality using a plugin can help you record vital information about the shopping patterns of a customer.
2. A rise in Smartphone Shoppers
Smartphone users have crossed three billion globally. So it is essential to reel in this demographic by optimizing your online store. 65 per cent of 2019's e-commerce traffic stemmed from mobile devices. This number could be even more depending on the industry you belong to. For example, 67 per cent of all sales that fashion retailers get are from mobile devices.
A boost of several hundred million is anticipated in smartphone users in the near future. Hence, we can be optimistic that mobile optimization will be a key trend from here on out.
3. Social Media Continues to Boost Purchasing Decisions
Social media has made its mark as being the most vital marketing tool at our disposal for online stores. The partnership between TikTok and Shopify, as well as the beginning of Instagram shops, were some of the initiatives we witnessed in 2020. These recommend the increasing customer base which purchasing choices to make through their social media feed.
To use this trend to your advantage, you can find content that is compatible with your e-commerce store. Unboxing Videos are a boon to endorse your products. Another way is to generate buzz on social media by motivating your follower base to make content of their own, since UGC- user generated content, is perceived as more trustworthy than direct promotion by the company. Hence, you must provide an incentive to make UGC.
Your social media promotion also makes a huge difference. The application of new features is known to be rewarded by social media algorithms.
You can boost your profile by trying out various social media features. It could help your business be recognised as one that leading cutting edge trends in social media. The younger generation that is tech-savvy will be attracted to your social media presence which will lead to an increase in your online store traffic.
4. Customer Support Is Getting an Artificial Intelligence (AI) Boost
Customer service is important to boost sales. Several studies have detailed that a customer is likely to spend 140 per cent more following a helpful experience. However, several factors play a role in the customer experience. One of the crucial factors is your response time to inquiries. In a utopian world, your customer service would be available 24/7. Unfortunately, several online store owners would find this impossible.
Chatbots are the perfect way to provide round the clock customer service, regardless of the number of people looking for assistance at the time. These AI tools are gaining popularity rapidly. In fact, evidence suggests that in 2019 more than 67 per cent of consumers employ them to provide customer support.
Chatbots give structure to your support process and make it more straight forward to assist the customer service department. It can help decrease the time needed to take care of a customer's inquiry. The response time for routine questions can go down by 80 per cent.
5. There's a Growing Need for Online Businesses to Invest in Dedicated Hosting
High-performing, reliable web hosting provider is the backbone of most thriving websites. Your choice of web host plays a vital role in all parts of your site, especially performance and speed.
Online stores provide the perfect example of business-critical websites that have their distinctive demands and challenges. Along with quick checkout processes and quick page loading time, it is crucial to have your downtime to a minimum as well. As a majority of companies are looking to transfer operations online, dedicated hosting becomes a vital asset to invest in.
Here are some of the best-dedicated plans.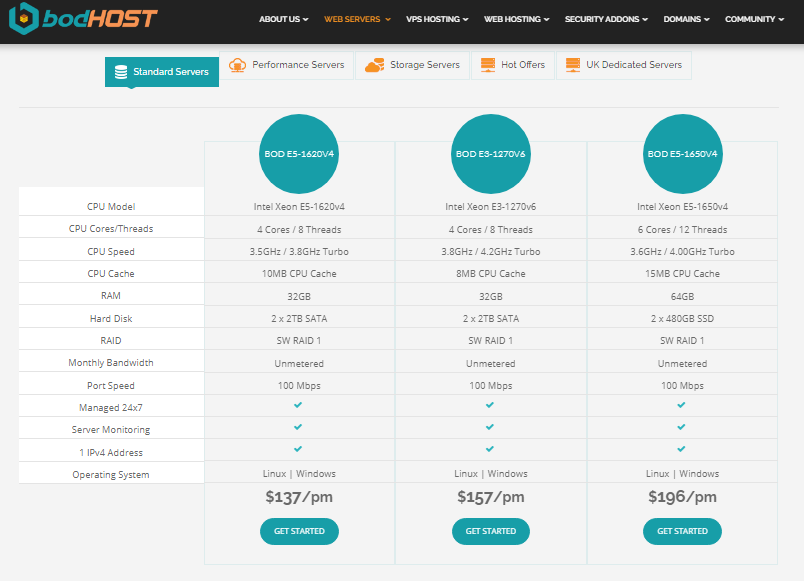 Dedicated hosting refers to a personal hosting server that you do not have to share with anyone else. So all the resources can be used solely for your online store and website. You also have amplified security and high performance. Rest assured that even when traffic is unpredictable and suddenly spikes, your store will be online. It is the best foundation to build your website and online store in, 2021 and beyond.
Conclusion
2020 was the year that ushered a huge number of customers to shop online. We witnessed an e-commerce uprising. It is essential to take measures to prepare for the next stage.
To ensure the success of your website, it is crucial to offer a personalised shopping experience. You can court customer loyalty by providing them with membership features. It increases your chances of the customer reordering. It is also safe to predict that sustainable brands are preferred by customers and they are willing to invest more in sustainable products as well in 2021.
The latest e-commerce trends are the perfect way to increase conversions and traffic. Your choice of a web hosting provider is crucial for the growth of your website. At bodHOST, we offer dedicated hosting plans to suit your individual needs and that can keep your e-commerce store smoothly functioning all year round.